Visit the Neufeld product table in the foyer to purchase DVDs and books throughout the conference. We offer an on-site discount on all our DVDs of 20% to 25% for conference attendees. Taxes are included in all on-site pricing, so it is a great time to purchase the Neufeld Institute's materials.
Heart Matters: The Science of Emotion
The Vital Connection*
Helping Children Grow Up*
Common Challenges
Making Sense of Adolescence*
Making Sense of Preschoolers*
Making Sense of Play
Making Sense of Attention Problems
Bullies: Their Making and Unmaking*
Making Sense of Counterwill
Alpha Children*
Adolescence and Sexuality*
Making Sense of Aggression
Making Sense of Discipline
Making Sense of Anxiety*
Raising Children in a Digital World
Hold On To Your Kids*
Relationship Matters*
Hold On To Your Kids, 10th anniversary edition of Dr. Neufeld's best-selling book, featuring two brand-new chapters on parenting in a digital world.
Rest, Play, Grow: Making Sense of Preschoolers (Or Anyone Who Acts Like One), by Dr. Deborah MacNamara
* DVDs also available in French.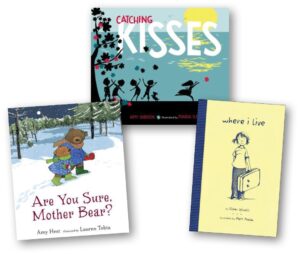 Don't miss Vancouver Kidsbooks' portable conference bookstore for a wide selection of children's books that resonate with the Neufeld material, carefully reviewed and selected by the Neufeld Institute.