Neufeld Institute Conference Store
Visit the Neufeld conference store to purchase DVDs and books throughout the conference. We offer an on-site discount on all our DVDs of 20% to 25% for conference attendees. Taxes are included in all on-site pricing, so it is a great time to purchase the Neufeld Institute's materials.
Heart Matters: The Science of Emotion
Power to Parent Series (special offer $99 each or $270 for the set of 3)

Part I: The Vital Connection*
Part II: Helping Children Grow Up*
Part III: Common Challenges

Making Sense of Adolescence*
Making Sense of Preschoolers*
Making Sense of Attention Problems
Bullies: Their Making and Unmaking*
Making Sense of Counterwill
Alpha Children*
Adolescence and Sexuality*
Making Sense of Aggression
Making Sense of Discipline
Making Sense of Anxiety*
Raising Children in a Digital World
Hold On To Your Kids*
Hold On To Your Kids, 10th anniversary edition of Dr. Neufeld's best-selling book, featuring two new chapters on parenting in a digital world.
Rest, Play, Grow: Making Sense of Preschoolers (Or Anyone Who Acts Like One), by Dr. Deborah MacNamara
* DVDs also available in French.

Continuing Education Table
Visit our Continuing Education Manager, Bria, at the Continuing Education table to find out more about our 20+ courses and the many benefits offered by enrolling in an upcoming course, such as access to our virtual campus, professionally filmed videos of Dr. Neufeld's teaching, study guides, supplemental resources, discussion forums, and certificates of attendance. What's more, register for an upcoming online course while you're at the conference and receive the accompanying DVD (if applicable) at no extra cost (a savings of $50 – $100).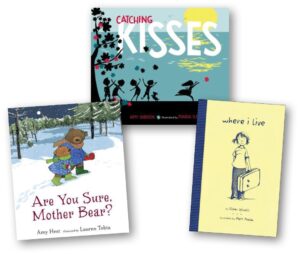 Don't miss Vancouver Kidsbooks' portable conference bookstore for a wide selection of children's books that resonate with the Neufeld material, carefully reviewed and selected by the Neufeld Institute.