Location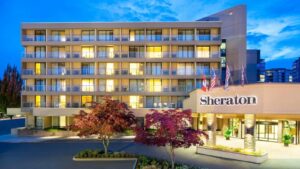 The Eleventh Annual Vancouver Neufeld Conference will be held at the Sheraton Vancouver Airport Hotel in Richmond, British Columbia – just five minutes from the Vancouver International Airport and only a 15-minute drive from downtown Vancouver. The hotel offers free shuttle transportation to and from the airport, secure overnight parking facilities, and is close to major shopping malls and entertainment.
Lodging
Rooms are just $160 for single or double occupancy and include overnight parking and in-room WIFI. The hotel boasts a heated outdoor pool and hot tub, as well as a 24-hour fitness centre. The Sheraton Vancouver Airport Hotel has also shown national industry leadership and commitment to protecting the environment and is proud to have received the 4 Key Green Key Rating from the Hotel Association of Canada.
To reserve your room, call the hotel directly at 1-888-627-8291 and mention you will be attending the Neufeld Institute conference.
You may also book your room online through our group's dedicated reservation tool, where the discounted conference rate will automatically be in effect as long as there's availability. UPDATE: As of January 26, 2019, there are only a few rooms remaining. Once those rooms are sold out, there are a limited number of additional rooms available at a slightly higher rate of $185 by booking online here. (The same deadline of February 5, 2019 still applies.)
Sheraton Vancouver Airport Hotel
7551 Westminster Highway
Richmond, BC V6X 1A3
1-888-627-8291
Reservations must be made prior to 5:00 pm on February 5, 2019. We recommend reserving your room as soon as possible, as rooms will be booked on a first-come, first-served basis.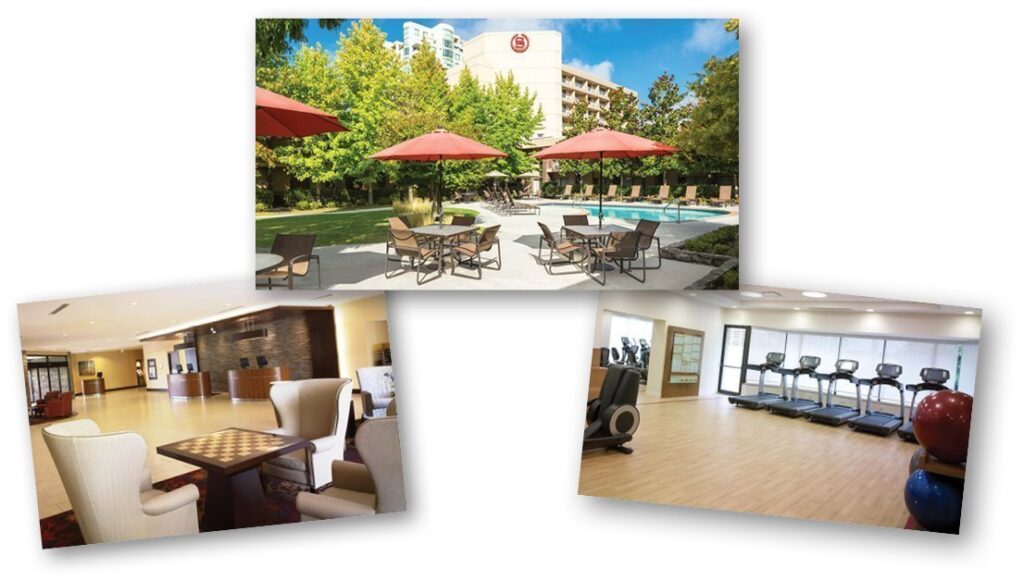 Parking & Transportation
If you are staying at the hotel for the conference, overnight parking is included in the nightly room rate.
Full-day parking for non-hotel guests is also included, but spaces are extremely limited. The lot and parkade are likely to fill up. We recommend carpooling, using public transportation, or giving yourself ample time to find street parking nearby.
There is a TransLink Canada bus stop right in front of the hotel, and the SkyTrain's Richmond-Brighouse Station is two blocks away (about a 10-minute walk).