Editorials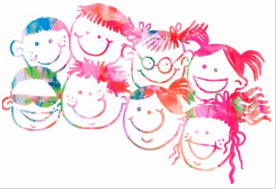 LEADING OUR KIDS BACK TO SCHOOL
by Dr. Deborah MacNamara
May 11, 2020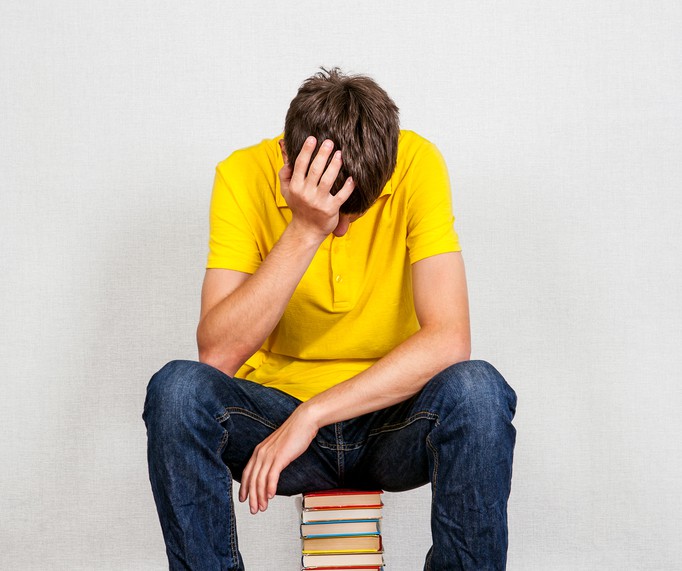 RELATIONSHIP, ROOM, AND REST FOR THE COOPED-UP ADOLESCENT
by Darlene Denis-Friske with Jacksen Friske
May 1, 2020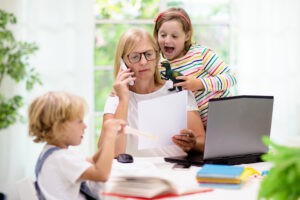 WHEN BRINGING SCHOOL HOME, DON'T SACRIFICE THE "HOME"
by Dr. Gordon Neufeld
April 17, 2020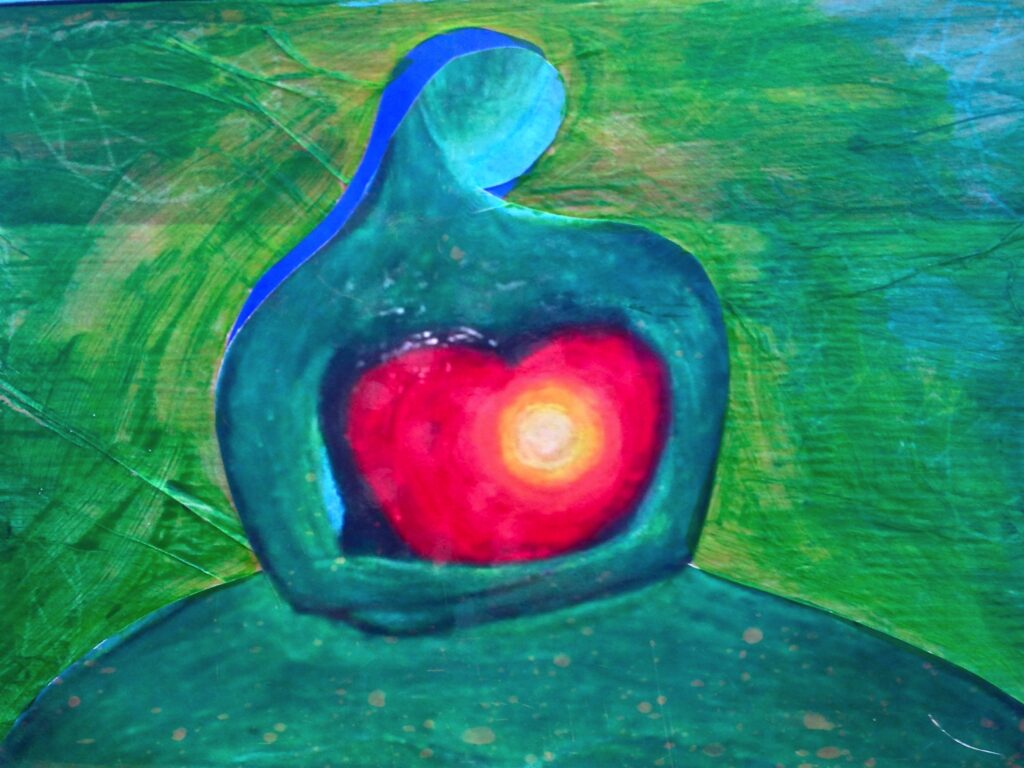 TAKING CARE OF CHILDREN IN ALARMING TIMES
by Dr. Gordon Neufeld
March 30, 2020
---
Parenting in a Pandemic Q&A Panel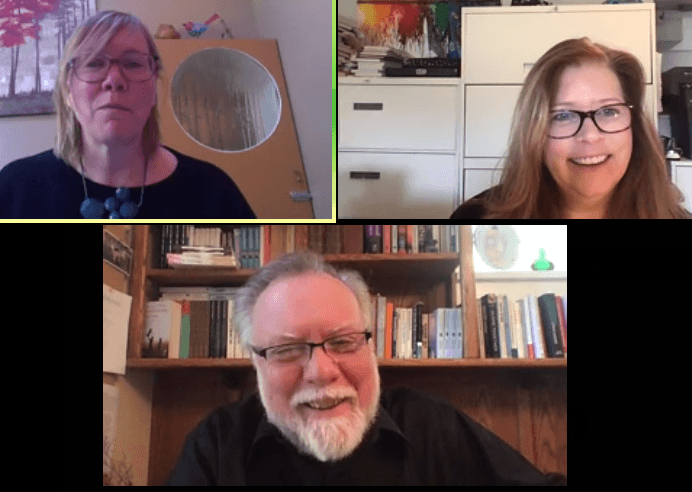 Our PARENTING IN A PANDEMIC Q&A PANEL series with Tamara Strijack, Deborah MacNamara and Gordon Neufeld has come to a close after running for six weeks between April 9 to May 21, 2020. All recordings are posted below.

Thank you for your participation! Stay tuned to our newsletter for announcements regarding upcoming Q&A Panels in Fall 2020.
Q&A Panel Recordings

DATE
TOPICS DISCUSSED
RECORDING
APR 9
emotional outlets / keeping close when apart / teens & isolation / too much play?
WATCH NOW
APR 23
what's ok to share with kids / big emotions / sibling conflict / teens isolating away from family /
confusion of roles – parent or teacher?
AUDIO ONLY
LISTEN NOW
APR 30
boredom / parenting challenges for frontline workers / parenting challenges when working from home /
re-entry: what to consider / 5-year-old & play challenges
WATCH NOW
MAY 7
preparing for "new normal" / emotional health and well-being / facing separation /
aggression problems / anxiety, sensitivity & learning / alpha problems
WATCH NOW
MAY 14
things better while at home / transitioning back to school / single parent working full-time, child acting out /
what to do with our own emotions and reactions as parents / teen challenges, resistance and defendedness /
preventing resentment toward sibling
WATCH NOW
MAY 21
Frontline parents – frustration and alarm of children with increased risk, helping stay close when apart (with 2 year old),
finding playful outlets for alarm and frustration / Returning to school – keeping the classroom safe as a teacher,
helping children with elevated anxiety
WATCH NOW
---
Video Recordings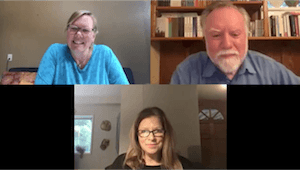 Emotional Health and Home Education
a webinar from Tamara Strijack, Gordon Neufeld and Deborah MacNamara
September 17, 2020
88 minutes

Gordon & Tamara will present The Saturday Seminar on Home Education on October 24, 2020.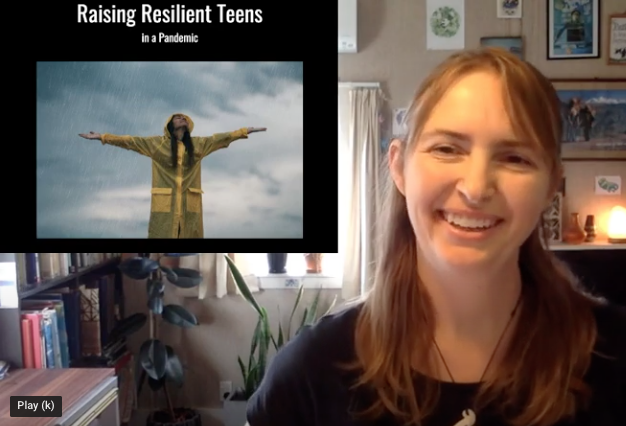 Raising Resilient Teens in a Pandemic
a webinar from Adrienne Wood
May 29, 2020
68 minutes

Creating Playgrounds for Emotional Expression
a webinar from Tamara Strijack and Hannah Beach
May 22, 2020
78 minutes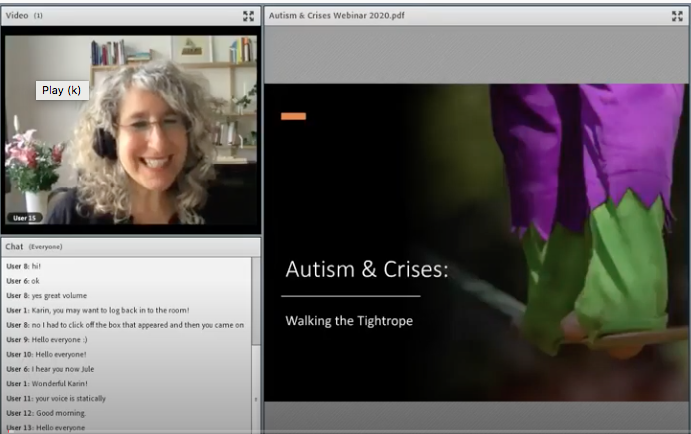 Autism & Crisis: Walking the Tightrope
a webinar from Jule Epp
May 12, 2020
69 minutes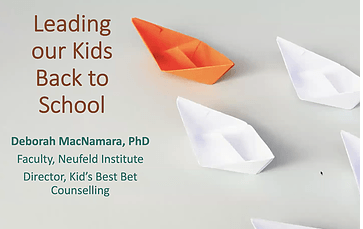 Leading Our Kids Back to School
a webinar from The Centre of Excellence for Behaviour Management
featuring Dr. Deborah MacNamara
May 12, 2020
76 minutes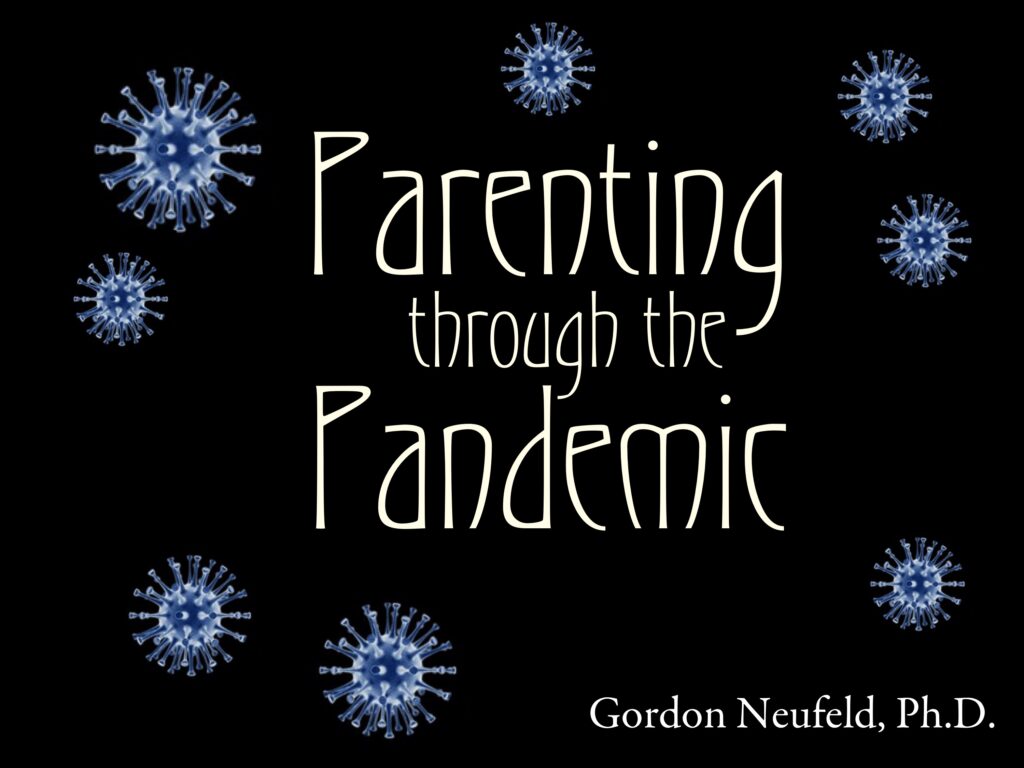 Parenting through the Pandemic
an evening address by Dr. Gordon Neufeld
April 16, 2020
66 minutes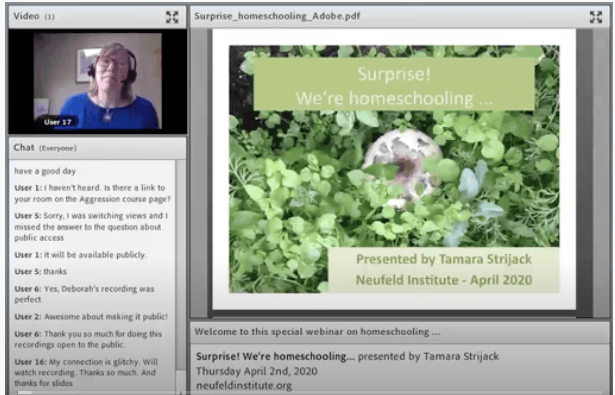 Surprise! We're Homeschooling!
a webinar by Tamara Strijack
April 2, 2020
85 minutes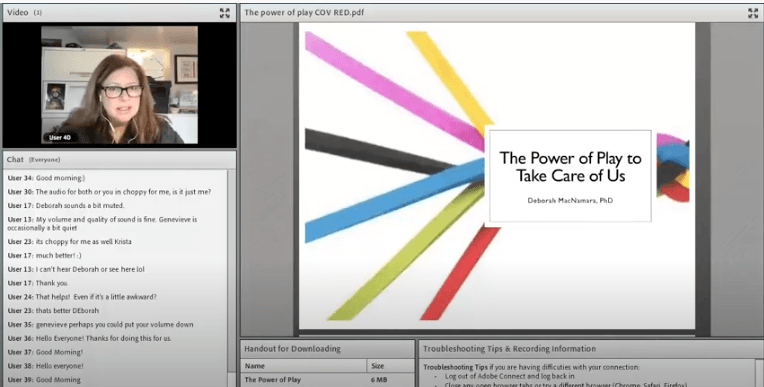 The Power of Play to Take Care of Us
a webinar by Dr. Deborah MacNamara
March 24, 2020
49 minutes