Featured Resource from Campus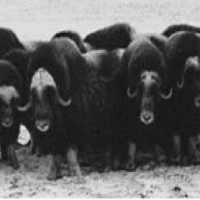 Circle Dance of the Muskoxen by Darlene Denis-Friske
This resource is from the Story Collection in our Main Library on the Neufeld Campus. To access our full library of resources, join us on Campus by taking a course or purchasing a Campus Subscription (available to Neufeld course alumni).
The Muskoxen are large creatures with curved, crumpled, sharp horns. They form family herds of a dozen or so adults, living closely together as social pack animals. (Click here to read more)
The best way to stay up-to-date with the Neufeld Institute's status and offerings is to subscribe to our newsletter. If you would like us to stay in touch, please don't hesitate to add your email – no spam, we promise. However, if newsletters aren't quite your style, we have an official Facebook and Twitter presence for all your social media needs.
Subscribe to our Newsletter