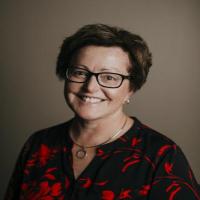 Wanda Christensen, M. Ed; M. Sci (Psyc)Education Consultant
Rimbey, Alberta
Course Facilitator
Wanda is an education consultant who has been honored to serve students, staff and families for over thirty years in education as a teacher; school counselor; school-based administrator; assistant superintendent; and associate superintendent. Wanda is passionate about supporting the positive development and growth of children, youth and families. She is grateful for opportunities to work alongside individuals to help them realize their own personal and professional hopes and dreams. Wanda relies exclusively on an attachment-based developmental approach when responding to children and youth who present with significant social, emotional and/or behavioural challenges. She teaches and supports education staff, parents/guardians, professionals and caregivers to help them make sense of the children and youth they are involved with and care about.
Wanda loves spending time with her family and friends. She treasures time with her Dad, brothers, sister-in-law's and three nieces and five nephews. Wanda enjoys being outdoors in nature and tending to her small farm just south of Rimbey, Alberta. She loves reading, hiking, skiing, swimming, golfing, and going for long walks. Another big interest of Wanda's is travelling. When time and resources permit, she loves to see new places around the world with family and friends.
Wanda is available to support training and facilitate educational opportunities for groups of helping professionals and parents who are seeking to make sense of the children and youth they are involved with or in their care. She is also available for individual case consultation and/or support to teachers/administrators who want to impact change for students using the attachment-based developmental approach at both school and system levels of leadership.