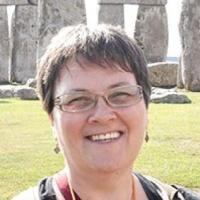 Rev. Susan Lukey B.Ed., M.Div., Th.M.
United Church Minister
High River, Alberta
Course Facilitator
I hold a Bachelor of Education with distinction from the University of Alberta (1981), a Master of Divinity (1989) and a Master of Theology (1995) from the Vancouver School of Theology. I also hold a Certificate in Death and Grief Studies from the Centre for Loss and Life Transition, Fort Collins, Colorado. I am an ordained minister within the United Church of Canada and have served in this work since 1989. Prior to that I taught elementary school (Grades 2-4 and the music program) for 5 years. I have also worked as a lifeguard, swimming instructor and examiner, a camp director, and a recreation coordinator.
Discovering and working with Dr. Neufeld's approach is like coming home. Rather than all the quick fixes offered by so many parenting programs that just as quickly fail, this is the foundation that is needed by families; a foundation that provides the basis for a full and loving family life. I continue to grow in my understanding of this approach so that as I work with families, this approach is intuitive. Most importantly, this is how my husband and I live with our sons - no time-outs or grounding or punishment, but lots of living, learning and loving together as a family with my husband and I taking our role as their parents and mentors seriously and joyously.