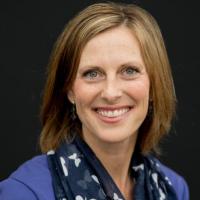 Sara Easterly
Vashon, Washington
Course Facilitator
Sara Easterly is on staff with the Neufeld Institute and is also graduate of the Advanced Studies program. She supports the annual conference and helps curate the annual list of children's book recommendations. Sara enjoys supporting other parents in their journey and is passionate about sharing Dr. Neufeld's Making Sense of Preschoolers material. As an adoptee, she also enjoys helping others understand the often-misunderstood hearts of adopted children.
Additionally, Sara is the author of the award-winning memoir, Searching for Mom. She has published numerous essays, articles, and book reviews. Sara is founder of Adoptee Voices writing groups, and also reviews children's books that resonate with the Neufeld paradigm at Book Bonding: http://bookbonding.wordpress.com.
For more about Sara, visit www.saraeasterly.com.
Sara facilitates Dr. Neufeld`s Making Sense of Preschoolers course as an in-person group for parents and educators.