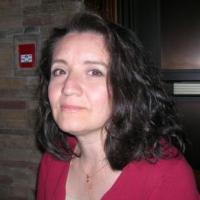 Rita Arciniega, ECEA
Family Support Worker and Family Group Facilitator
Vancouver, British Columbia
Course Facilitator
Originally from Mexico, Rita immigrated to Canada in 1999.
Her professional development in Canada is focused on supporting families with young children and to encourage them to have the best parent-child relationship possible.

With over 15 years of experience, initially with Spanish-speaking families, Rita's work has expanded to families from different cultures and backgrounds.
Mother of two adolescents, she uses the Neufeld Paradigm as an anchor for her personal and professional life.
She is certified to deliver the following Neufeld courses in English and/or Spanish:
Power to Parent I: The Vital Connection

Making Sense of Preschoolers
Rita mainly works with families with children up to 6-years old.