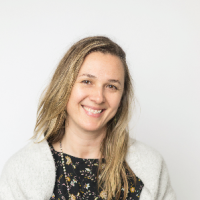 Nina Fields Registered Therapeutic Counsellor/Parent Consulting
Britannia Beach , British Columbia
Course Facilitator
Nina has a BA in Psychology and is a Registered Therapeutic Counsellor. She is certified to facilitate a number of Neufeld courses, and is a graduate of the two-year Facilitator Training Program at the Neufeld Institute. Nina has been working in the Vancouver and Squamish Alternative School System as a Youth Counsellor working with at-risk youth since 1992. Currently she is working in private practice throughout Vancouver, BC. Concurrently she works for the Chopra Addiction and Wellness Center as a Therapist. She also leads Mindfulness/Meditation retreats for teens and adults.
Her passion has always been to look at children from the inside out and to come from a soft heart. Nina lives in Britannia Beach, BC and loves taking advantage of her beautiful surroundings with hiking, biking, yoga and meditation. Most importantly Nina has been putting Neufeld's approach into her everyday life as a mom of two children.
Nina works with parents and schools to provide Dr. Gordon Neufeld's courses. Her primary focus is to help soften the hearts of those responsible for children, and to teach them how to preserve relationships with children, adults and within themselves.Nina works with schools and can provide continuing education for teachers and administration both online and or on location; she also offers private parent consulting to those who have taken Neufeld courses.
Nina facilitates the following courses both online and on location:
Power to Parent I: The Vital Connection
Power to Parent II: Helping Children Grow Up
Making Sense of Discipline
Making Sense of Play
Alpha Children
Course dates can also be arranged to meet the needs of individuals, couple or interested groups. Please contact Nina for more information.