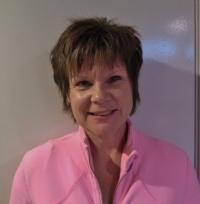 Marleane Morrissey
Child Development Advisor
Registered Social Worker
Airdrie, Alberta
Course Facilitator
Marleane Morrissey has been a Registered Social Worker in Alberta for 13 years. Along with being a graduate of the Child and Youth Care Program in 1982. she has worked in the field of Human Services since 1982 in both treatment centers and school settings. She currently is employed with Rockyview School Division in the role of child development advisor providing support for children Kindergarten to Grade 4.
Marleane has many years of experience working as a Youth and Family Counselor, Family/School Liaison worker and Team Lead for the C.O.P.E. Program.
As a course facilitator, Marleane's goal is to offer parents and education staff courses that provide insight on children's development through the eyes of attachment.
While working for the Rockyview School Division, Marleane primarily works with children, their families, and their teachers within the school system. She has experience facilitating video in-services to teachers and parents of children who are struggling with learning and behavioural and emotional instability. Marleane offers video courses from two hours to full day workshops in a number of formats: professional development to educators and special educators; parent groups, and church groups. For information about any of her services, please contact Marleane.
Marleane is available upon request to offer all three parts of the Power to Parent Series: Power to Parent I - The Vital Connection; Power to Parent II - Helping Children Grow Up, and Power to Parent III - Common Challenges.In addition, she offers Making Sense of Discipline and Making Sense of Counterwill video courses.