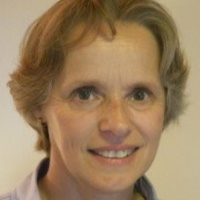 Margriet Noot, parent consultant
Certified therapist, teacher and translator
Regional Director for Netherlands
, Netherlands
Course Facilitator
Margriet is married and mother of four grown children and grandmother of seven.
For many years she was a teacher for different age groups. She worked as a translator for ten years, and as a teacher at a private school for counselors for eight years.
As a parent consultant she enjoys working with parents and helping families. She likes to draw on the Neufeld paradigm in her consulting with great lasting results.
Margriet offers courses with a variety of topics in the Neufeld paradigm which give insight in the essential role of attachment in maturation and help parents and professionals develop a succesful relationship with children, adolescents and partners.
She offers different courses and presentations on the principles of this paradigm for parents, teachers and professionals.