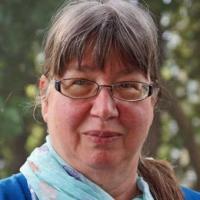 Liz Hatherell
Winnipeg, Manitoba
Course Facilitator
I am the mother of 3 adult children, grandmother of 3, and have been married for nearly 50 years to my husband, Julian. I am passionate about helping parents make sense of their children: this material and theory fit just right in my heart, and I am thoroughly enjoying sharing it with those who care for children. I would go so far as to say - what Dr Neufeld brings to our consciousness gives us insight to make sense of life.
I am continuing both with my studies with the Neufeld Institute in order to deepen my understanding of the paradigm and with ongoing training in new courses.
I have a wide experience with many of the Neufeld courses and would be delighted to walk you through one of them and share my insights.
Please contact me if you would like to have me run a course with your group or one on one for you.
As well as the courses listed in the website, I would love to run an informal book study for your group online, based on Hold on to Your Kids or Rest, Play, Grow:Making Sense of Preschoolers, or the Relationship Matters presentation resource (found in the Free resources section of the website).

Courses:
Power to Parent 1: The Vital Connection * Power to Parent 2: Helping Children Grow Up * Power to Parent 3: Common Challenges
Making Sense of Adolescence * Making Sense of Aggression * Alpha Children * Making Sense of Attention Problems * Making Sense of CounterWill * Making Sense of Discipline * Making Sense of Play * Making Sense of Preschoolers * and other many courses on request.
The Art and Science of Transplanting Children: This course is for foster and adoptive parents, step-parents and anyone who has in their care children who were not born to them.
Heart Matters: The Science of Emotion: To make sense of emotion is to make sense of us all. There is no better way to glean insight into oneself and others than through a working knowledge of the science of emotion.