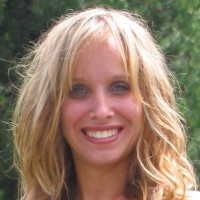 Laila Presotto, MA Psych, RCC (Registered Clinical Counsellor)
Psychotherapist
North Vancouver , British Columbia
Course Facilitator
Laila Presotto holds an M.A. in Counselling Psychology, and is a Registered Clinical Counsellor whose passion and enthusiasm for the material shows in her commitment to helping parents and professionals understand the children in their lives from the inside out.
Laila offers the following video courses:
The Complete Power To Parent series: Power to Parent I: The Vital Connection; Power to Parent II: Helping Children Grow Up; Power to Parent III: Common Challenges.
Making Sense Of Adolescence
Bullies: Their Making And Unmaking
Making Sense Of Aggression
Making Sense Of Counterwill (Resistance)
Making Sense Of Anxiety In Children And Youth
Making Sense Of Discipline In Children And Youth
Alpha Children
Please contact Laila for more details about upcoming courses.