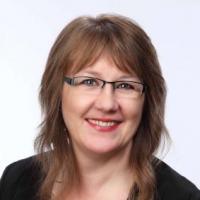 Krystal OlesonFinancial Controller and Certified Facilitator of LEGO® SERIOUS PLAY® method and materials
Cranbrook, British Columbia
Course Facilitator
Krystal Oleson is an experienced workshop facilitator who, over the past 22 years, has facilitated a variety of workshops related to team building, business strategy, relationships and personal growth. She is the owner of Life Roots Consulting based in Cranbrook, BC and has been working with Dr. Neufeld's material since 2006. She has been facilitating private and public Neufeld Video Courses and discussion circles for parents, professionals and agencies in the East Kootenay's since 2008. She has an 18 year old son on the autism spectrum and truly understand sensitivities and parental frustrations. Dr. Neufeld's insight and knowledge has guided her on her own journey through parenting as well as helping individuals on their own parenting journey.
Krystal offers public courses, and courses for private groups and organizations. She specializes in groups for foster parents and for parents of sensitive children:
Power to Parent I: The Vital Connection
Power to Parent II: Helping Children Grow Up
Power to Parent III: Common Challenges
Making Sense of Adolescence
Making Sense of Counterwill
Making Sense of Aggression
Making Sense of Discipline
The Art and Science of Transplanting Children
Krystal offers individual consultations for those who have attended her courses. For more information, please contact Krystal.