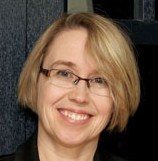 Katarina Larsson, MA, RCC
Registered Clinical Counsellor
Vancouver, British Columbia
Course Facilitator
Katarina is a Registered Clinical Counsellor (RCC) working for Vancouver Coastal Health and in private practice. Her education includes a BSc in Dietetics and a MA in Counselling Psychology. She grew up on a farm in Sweden and moved to Canada as a teenager. Katarina, a mother of two, is passionate about sharing Dr. Neufeld's approach with other parents and about using it in her own parenting.
Katarina offers courses to parents and professionals.
She is authorized in Power To Parent I: The Vital Connection; Power to Parent II: Helping Children Grow Up; Power to Parent III: Common Challenges.
For more information about upcoming courses, please see the Events page or contact Katarina.