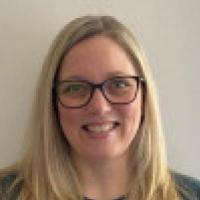 Karen Bollman
Infant Development Consultant
Abbotsford, British Columbia
Faculty Intern
Course Facilitator
I support families and their little ones, aged birth to three years, as an Infant Development Consultant. Although I currently focus on early intervention, I have spent my entire career supporting families raising children, youth, and adults with special needs.
I came across Dr. Neufeld's material in 2008. As I sat listening to how attachment unfolds, I realized that this was the insight I had been yearning for. I went to the book store the very next day to buy 'Hold On To Your Kids'. Dr. Neufeld's paradigm, and working with individuals from birth through the lifespan, has taught me that growth is never too late when connection and play are at the heart.
Using Dr. Neufeld's approach in my daily life continues to transform me and all those I am given the honour to connect with.