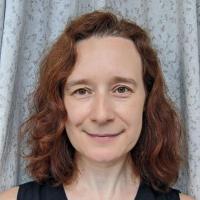 Iren Matsenko
Counsellor, art therapist
Chelyabinsk, Russian Federation
Faculty
Course Facilitator
Parent Consultant
Iren is a certified counsellor and art therapist, she works with parents with an inspiration to help them make sense of their children and provide them with the support they need.
Iren holds parent support groups in her home city Chelyabinsk and translates Neufeld courses and texts into Russian. She is highly involved in the development of the Russian Campus of the Neufeld institute by helping spread the word to larger audiences in her native language.
Iren is a Neufeld Faculty, an authorized Neufeld Course Facilitator and the Director of Studies on the Russian Campus.
She is passionate about this approach, and lives it out in everyday life with her three daughters (own and adopted).
Iren offers onsite and online consultations to parents regarding development, behaviour and wellbeing of their children (both in Russian and English). She delivers courses and presentations in Russian on various topics regarding the Neufeld model.