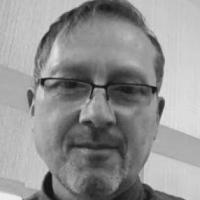 Dr. Giuseppe Spezzano Ph.D.
Psychologist
Ottawa, Ontario
Course Facilitator
Parent Consultant
Giuseppe completed his Ph.D. in psychology at the University of Toronto and became a Registered Psychologist with the College of Psychologists of Ontario in 1997. After his experiences working in hospital, community mental health centres and immigrant services agencies, he began working with children and parents in schools in 2000, and in his private practice in 2010. Giuseppe is married and has two beautiful children.
Giuseppe feels that he had the good fortune of attending a workshop with Dr. Neufeld in 2012 and recognized that the attachment-based developmental approach to assisting children and families brought many strands of his education together, and helped him make sense of human connection, vulnerability, emotion, and growth. Since 2012, he embarked on ten-year period of studying the work of Dr. Neufeld, and began to see the profound implications for his own life, in the lives of those he loves, and in the lives of the people he works with. He sees the human experience through this lens, whether it is in his work as a parent consultant, or in the psycho-educational assessments that he is asked to do for parents concerned about their children. Giuseppe's private practice is based in Ottawa, Ontario and his services are available both in-person and virtually.
Giuseppe is authorized to facilitate two courses with the Neufeld Institute, namely The Vital Connection and Teachability Factor.
He is available to parents who are seeking a psycho-educational assessment of their child?s academic, intellectual and social emotional functioning. He also provides direct services to adults, to parents who want to consult on the concerns they are having regarding their child?s development, and to older teens.
Contact Giuseppe by email.