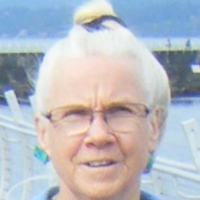 Diane Dous, Paed. O.T. (Ret.)
Duncan, British Columbia
Course Facilitator
Diane is a Neufeld Course Facilitator. Every day Dr. Neufeld's paradigm informs and guides interactions with people she comes into contact with. This developmental approach was the foundation on which her therapy sessions were built when she was actively working with children and their families as a Paediatric O.T.(now retired). She is the mother of two adult children and she grateful for the wisdom of this approach in salvaging and shaping the relationships she now has with them.

Diane offers:
Power to Parent I: The Vital Connection
Power to Parent II: Helping Children Grow Up
Power to Parent III: Common Challenges
Also: Making Sense of Adolescence
Making Sense of Counterwill
Making Sense of Aggression
For information about her upcoming offerings, please see the calendar page, or contact Diane.