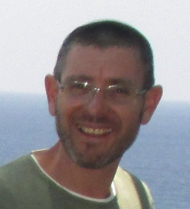 Jerusalem, Israel
Course Facilitator
David Kuperman has a BA in Education and a Master's Degree as an Education Consultant from Bar Ilan University in Israel. He has a second Master's Degree in Jewish Education from Touro College, and served for seven years as a teacher in a boys' high school before accepting the position of school guidance counselor. For the past ten years David has been visiting classrooms and meeting with students to listen to their frustrations and create right relationships with them. His role in helping teachers and parents make sense of these children brings him rich experience in dealing with counterwill, aggression, attention, peer-orientation and alarm problems. David gives presentations to teachers and staff members in the education system, as well as the course Teachability Factor. In addition, David is currently completing certification as a marriage and family therapist in Israel, and planning to open a private clinic to further help families.
David's exposure to the Neufeld Intensives 1 and 2 completely changed his approach to understanding children and youth. His application of the Neufeld Developmental-Attachment Approach began with his own family first and then moved to practice in the context of his work. David lives in Jerusalem with his wife and five children, three daughters and two sons.
David (Dudi) offers the Vital Connection (Part 1 of Power to Parent), Helping Children Grow Up (Part 2 of Power to Parent), and Common Challenges (Part 3 of Power to Parent). He also offers The Teachability Factor. He serves as consultant to parents and teachers.