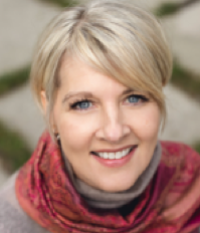 Colleen Drobot, B.Ed, M.A.
Registered Professional Counsellor
North Vancouver , British Columbia
Adjunct Faculty
Course Facilitator
Parent Consultant
Colleen Drobot is registered professional counsellor and parent consultant who works with adults personal counselling and parents for parent consultation. Colleen has been an educator with over 20 years` experience working with a variety of children with diverse challenges. She is a Neufeld Institute Adjunct Faculty member and a mother of two children. Colleen draws from her personal and professional experience to support parents and professionals in gaining insight, opening their hearts and leading by their intuition. Through stories and examples Colleen presents Dr. Neufeld`s approach with passion, humour, and compassion to deepen understanding and apply this approach to everyday life.
Colleen provides presentations and workshops for parents, educators, counsellors and mental health professionals. Through stories and examples from her family life, classroom experiences, and clinical training, Colleen brings theory to life.
In her private practice, Colleen offers counselling virtually or by phone. She offers therapeutic counselling for people dealing with anxiety, grief and loss, separation, divorce, depression, existential crisis, marital or relationship challenges, life transitions, or family of origin work. In her parent consulting practice, she also specializes in helping people to understand sensitivity, giftedness, anxiety, aggression, dominance, and behavioural issues in children. Colleen offers professional development to educators and teaching staffs to help them deepen their attachments with students, and to implement behaviour plans that are developmentally appropriate.
For more information regarding Colleen`s courses, presentations, and private practice, please visit her website www.drobotcounselling.com.