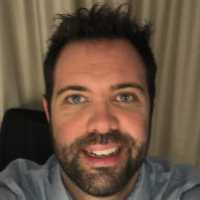 Charles Lefebvre
Neufeld Course Facilitator
Roberval, Quebec
Course Facilitator
Charles Lefebvre est diplômé de l'Université de Sherbrooke en psychoéducation. Il travaille depuis 12 ans en milieu scolaire et accompagne les écoles pour les Services Régionaux de Soutien et d'Expertise en trouble du comportement dans la région du Lac St-Jean. Ses interventions sont influencées par le paradigme du Dr. Neufeld. Depuis 2018, Charles anime certains cours à la faculté francophone Neufeld. Il étudie le paradigme depuis 2015.
____________________________________
Charles Lefebvre is a graduate of the Université de Sherbrooke in psychoeducation. He has been working for 12 years in schools and supports schools for the Regional Support and Expertise Services in Behavioral challenges in the Lac St-Jean region. His interventions are influenced by the paradigm of Dr. Neufeld. Charles has been facilitating courses and intensives for the Francophone Neufeld Institute since 2018. He has been studying the paradigm since 2015.
Charles is authorized to facilitate the following courses for parents, professionals, school groups and organizations:
Making Sense of Aggression (Comprendre l'agressivité)
Making Sense of Anxiety (Comprendre l'anxiété)
Alpha Children (Comprendre l'alpha)
Making Sense of Counterwill (Comprendre la contre-volonté)
Making Sense of Discipline (Comprendre la discipline)
The Science of Emotion (La science des émotions)
Making Sense of Adolescence (Comprendre l'adolescence)
Making Sense of Resilience (Comprendre la résilience)
Play and Émotion (Le Jeu et l'émotion)
Teachability factors (L'enseignabilité)
Charles leads courses only in French.