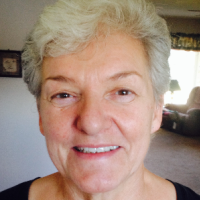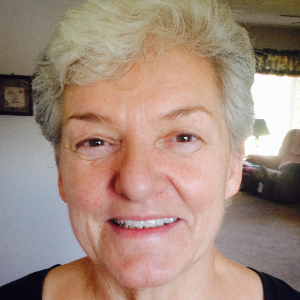 Betty Parker Education/Support
Education/Support Worker for ACAA (Association of Communities Against Abuse)
Stettler, Alberta
Course Facilitator
Betty holds a Bachelor of Education Degree and has permanent
professional certification to teach in Alberta and Manitoba. Betty is
authorized to facilitate several of Dr. Gordon Neufeld's video-courses.

Betty grew up in a village in Manitoba. After completing grade eight she left home to attend a residential high school. The school was located about two hundred miles from her village. She lived at the school for four years and earned her high school diploma.
Betty married shortly after high school graduation. Within eight years she had two children and a Bachelor of Education Degree. During the next eight years she taught elementary aged children, had two more children and divorced her husband.
A few years later she married her present husband, had two
more children and continued to teach. In 2005 Betty and her husband and two youngest children moved to Settler,
Alberta. A town located in the Heartland of Alberta.
Betty and her husband moved back to Manitoba in 2015. By the fall of 2019 they were back in Stettler.
Betty worked in the Heartland of Alberta as a Child and Family Development Coordinator for McMan Youth, Family and Community Services Association for a number of years. After relocating to Manitoba, she worked for Michif Child and Family Services in the Foster Care Resource Department. In 2018-2019, Betty taught grades five to eight students in the school she attended throughout her elementary years. Betty`s is currently working as an Education and Support worker for the Association of Communities Against Abuse.

Betty works with and provides Neufeld courses for anyone interested in learning to make sense of children and youth from the inside out.
Betty's diverse experiences as a teacher, Neufeld course facilitator, Child and Family Development Coordinator, Foster Care Resource Worker, Education and Support Worker, parent, grandparent and great grandparent have prepared Betty with a solid foundation to educate and support others.
Betty offers the complete Power to Parent course: Power to Parent I: The Vital Connection; Power to Parent II: Helping Children Grow Up; Power to Parent III: Common Challenges, as well as Making Sense of Adolescence, Making Sense of Aggression, and Making Sense of Counterwill.
For information about Betty`s upcoming courses, please see the Calendar page, or contact Betty.