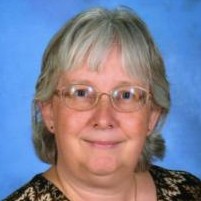 Barbara Zang
Master of Education; Master of Arts in Counselling Psychotherapy
Fraser Lake, British Columbia
Course Facilitator
Barbara is a teacher/counsellor and has been presenting Dr. Neufeld`s video courses for a number of years. She puts the course material into practice both in her work in the school and at home with her husband, two children and four grandchildren. Barbara believes that Dr. Neufeld`s approach fits with beliefs, instincts and intuition which makes it applicable to all situations.
Barbara offers Power to Parent I: The Vital Connection; Power to Parent II: Helping Children Grow Up; Power to Parent III: Common Challenges. She also facilitates Making Sense of Adolescence, Making Sense of Counterwill, Making Sense of Aggression, Power to Teach, and Bullies: Their Making and Unmaking.
Barbara offers courses in the Vanderhoof, Fraser Lake and Burns Lake areas. Please contact her about arranging a course in your area. She is always willing to facilitate a group.