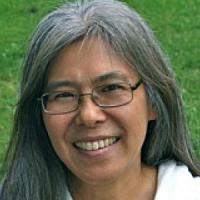 April Quan, BFA, BEd, OCT
Parent Consultant
Toronto, Ontario
Course Facilitator
April Quan is an authorized Neufeld course facilitator and Neufeld parent consultant. She is a former teacher and administrator at the Waldorf Academy in Toronto, and former lead for their Parent & Child program. She has a Bachelor of Fine Arts, a Bachelor of Education, and is a member of the Ontario College of Teachers. She is a certified grief recovery specialist with the Grief Recovery Institute. She lives in Toronto with her husband. Her two children are now wonderful young men.
April offers the complete Power to Parent Series:
Power to Parent I: The Vital Connection
Power to Parent II: Helping Children Grow Up
Power to Parent III: Common Challenges
She also facilitates:
Heart Matters - The Science of Emotion
Making Sense of Preschoolers
Making Sense of Anxiety
Making Sense of Discipline
Alpha Children
Making Sense of Aggression
Making Sense of Counterwill
Making Sense of Adolescence
Making Sense of Play
For information about April's upcoming offerings, please see the calendar pages, or contact April.