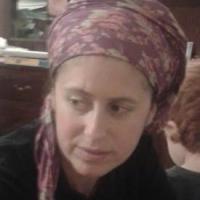 Jerusalem, Israel
Course Facilitator
Anat Levkovich has been working with preschool children for the past 15 years, after completing her first degree in education. From a young age, Anat was fascinated by preschool children because her mother was a kindergarten teacher, and Anat learned much from her. The dialogue between Anat and her mother about understanding young children continued through Anat's adolescence and continues to this day. It was natural for Anat to choose to work with preschool children and their parents. Dr. Neufeld's approach to raising children was, to a certain extent, the approach that she received from her mother - perhaps less exact, less organized, less defined - but intuitive and heartfelt.
Anat guides the teaching staff of kindergartens, and teachers and other adults who influence young children. Her aim is to create the vital connection between child and adult, with the vision that this will contribute to changing the face of society.
After reading Hold On To Your Kids, Anat was deeply moved and entered a study program of the intensive 1, intensive 2, and then the Power to Parent authorization program. She plans to continue her studies so that she can offer a variety of courses to parents and teachers.
Anat is married to Omer, and they have 4 beloved children. Together they are basing their parenting on the insights they have learned. In Anat's words, "This is the most important thing in our lives -- building our family in a way that our children will feel loved, safe and satiated; at rest and fulfilled so that later they can contribute to the world."
Anat facilitates all three Parts of the Power to Parent series as well as the Making Sense of Preschoolers course.