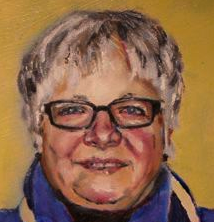 Gail Carney, senior Faculty member and key administrator of the Neufeld Institute, died peacefully in her sleep on December 15, 2015 after a long battle with metastatic breast cancer.

Gail was an instrumental and powerful force within the Neufeld Institute. She helped to guide the shape of Dr. Neufeld's book, Hold On to Your Kids, and led the facilitator training program for many years, from its inception up until her last year of life. Whether it was interviewing potential students, offering consultation on Dr. Neufeld's presentations, supporting important staffing matters, or overseeing the Neufeld editorials, Gail gifted the organization with her relentless energy, scientific mind, keen sense of humour, and unique artistic spirit.
Read Gail's Vancouver Sun Obituary
Gail Eleanor Carney Scholarship Fund
In memory of Gail's significant involvement during the foundational years of the Neufeld Institute, a scholarship fund has been set up in her name – the Gail Eleanor Carney Scholarship Fund (donors to receive a charitable receipt). In keeping with Gail's interests, the scholarship fund will offset tuition for deserving internship candidates who demonstrate a strong theoretical mastery of the attachment-based developmental approach, and an appreciation of the classical literature in one of the following areas: attachment, evolution, children's literature, or art history. Gail mastered them all and many more, but we do not expect anyone to be able to fill her shoes.
Donate to the Gail Eleanor Carney Scholarship Fund
In the wake of Gail's death, several of her colleagues and friends have written essays about the impact she has made on their lives. Please revisit this page again, as new editorials will be posting over the coming week.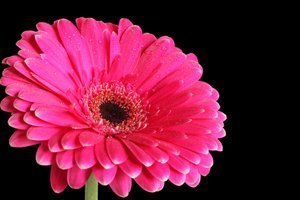 As we collectively grieve the death of faculty member Gail Carney, we continue our series of personal stories and anecdotes to share glimpses into the impact she made on her colleagues and friends. Our guest contributor for this editorial is Elana Brief from Vancouver, BC. She has taken a number of courses and intensives through…
As we collectively grieve this immense loss, we have received the following personal tributes and letters to Gail:
From Miren Malaxechevarria–
As Leanne Minton said, "The worst-experiences make the best stories," and with this sad lost of our dearest Gail, I am sure you are going to pull together a great stories to share on our website so, we can tenderness and love will keep her forever among us. I Love you Gail!
From Ria Toffoli, written to Gail in December as she went into Hospice–
Dearest Gail,
I love you and wish so much that I could make things different, the
futility has such a heavy presence, I am sorry.
You have always been an inspiration and mentor to me and I hold you very
dear in my heart. You helped make sense of things for me with your
amazing analytical abilities and your insight into attachment
relationships. I will miss being able to talk to you and glean knowledge
from an incredible intellect and wonderful human. Plus, your artistic
side filled me with whimsy, I loved musing over what you were working on
or just sitting in your home seeking out all the treasures with my eyes,
something I will miss dearly.
Take care my amazing friend.
Much love and peaceful wishes,
Ria
From Tamara Strijack, written to Gail on her birthday–
Dear Gail,
When I think of you,
I think of the ways you have touched my life
You have made me laugh
with your candor, your wit, your sparkle
You have amazed me
with your passion for life, your spunk
your perseverance
your fighting spirit
You have inspired me
with your wisdom, your insights,
the way you see things …
You have encouraged me
and believed in me
Your trust in my eyes and my abilities
has given me confidence
You are an amazing woman
and I want you to know how much I appreciate you!!
From Eva de Gosztonyi–
I met Gail when I was invited to Vancouver in 2006 and had the privilege of working closely with her during the early days of the Neufeld Institute. How fortunate we were to have her invaluable experience as a personnel management expert. She knew so much about people — how work best together and what to do when there were challenging situations. Gail also had an abiding fascination with neuro-science and we bonded over this common interest. It wasn't until she invited me to stay with her in her charming home that I realized that I was in the presence of a true Renaissance woman. Her love of colour, sense of design, bookshelves of literature of every kind and of course, her art, impressed me greatly. Gail was not only a woman of intellect and artistry, but also kind and thoughtful. She took care of me when I fell ill during one of my visits, and remembering my Hungarian ancestry, shared her favourite Hungarian spices with me and gave me samples to bring home.
Gail's creativity, honesty, sharp analytical mind, and wonderful spirit will be greatly missed. She has left an indelible mark on the soul of the Neufeld Institute. I will always be inspired by her.
From Meghan Leahy–
I am so so sorry to hear of the passing of Gail.
I am fairly new to the Neufeld Program, but she and I spoke often while I was applying and laughed quite a bit.
She told me of her art background, her love of children, and demonstrated such a deep knowledge of the Neufeld Approach.
I was so nervous to begin the program. I had just been offered a job to write a weekly column for The Washington Post, and I was not sure how I was going to make it all work. Gail went out of her way to help me plan my classes and I felt like I could really take on this 2 year program. She was so friendly, open, and easy to talk to…I think I dove in because of Gail's spirit.
While it is a loss for the entire Neufeld community, Gail's spirit is so much part of it, now and forever…she will not be forgotten.
From Mirella Russell–
I would like to share my deep condolences to the family, friends, and co-workers of Gail Carney. I had a pleasure of meeting Gail during my Intensive Workshops. What I remember about Gail most fondly is how she was always exuberant when approached about the Neufeld material. She had a beautiful presence about her that I am sure will be missed by many.
From Ana Claudia, Switzerland–
I never met Gail personally, but to lose a person is already sad.
To the family members and friends of Gail my deep sympathy and condolences.
And of course, for the Neufeldfamily to lose someone who brings the 'Neufeld-Knowledge' to the people like Gail does this, is a very, very big loss.
But Gail will live by what she has sown in your activity.
Thank you for all your work and your being.
From Anne Lafrance–
As a parent investing time and resources in understanding my daughter and wanting to further my knowledge, I had several occasions to talk to Gail.  She was always warm and welcoming to me, and it was greatly appreciated.
From Shelly Berlin–
I am sorry to hear of Gail's passing, and I pass on my condolences to Gail's family and friends.
Gail was a great inspiration to me, and helped me become part of the Advanced Program at the Neufeld Institute. What I particularly admired about Gail was two things, her capacity to flex and see how people from different backgrounds could aid and be aided by the work of Dr. Neufeld, and her ability to bring to life the Neufeld principles in how she conducted herself.  I felt very supported, connected and attached to her, even though I only met her a handful of times.
What a great loss this is to the Neufeld institute and to the world. Her example and artistry will live on in all of us.
From Randi Jarvis–
I was new to Neufeld Group, it seemed mainly teachers and counsellors with great degrees and experience that came to the event at Kwantlan, I was  feeling a bit out of place but it did not get by Gail. Gail came over and immediately made me feel welcome as well as genuinely interested in me.  I got to interact with her a few other times over the course of the event and she had an amazing warmth and ability to see the essence of the person she was talking with.  I often thought of her and know in my heart what a special person she was. She made my experience more real and aided me in feeling comfortable, I would always be comfortable at other conferences knowing she would be an integral part.
RIP
From Maria Schmidt from Germany–
During the Intensive II in Vancouver, I had the opportunity to meet Gail in person. Until then I was able to benefit from all her inspiring comments, hints, good words, etc. in the forum.
It touched me deeply when I read about her arriving home and I was filled with lots of warm rememberings and feelings.
Especially her benevolent and affectionate, kind in all her behaviour, being, and way of interacting fill my heart with gratefulness. I am glad to have met her!
As a believer I prayed for her that God may quit all her love and what she did and suffered for others and I am convinced that she will be in everlasting peace, freed from any pain forever. I will also order a Holy Mass for her here in our Church. R.I.P.
For me Gail is a person whom I will never forget as she impressed me with all of her integrity and goodness, combined with a charming, quite humor and the gifted sense for art and expression. I believe that her heart will also breathe in the future within the Neufeld Institute of which she was such an important puzzle peace in order of its development as what it is now… She was so special.
From Shoshana Hayman–
I'm so sorry to hear that Gail has passed away. Even after such a long illness and suffering, it's hard to believe she has left this world. I thought she would carry on forever with her strong will, wisdom, and her love for life. The master classes and case study sessions on campus always provided a way for me to see Gail, and I would look forward to hearing what she had to say. I loved when you would ask her to share her thoughts because she always had a unique perspective to add and, of course would inject her humor and special little laugh into her comments. I got to know her even more when she wrote "Gail This Week" and admired the way she looked at the marvels of modern medicine as if it was an adventure into the unknown.  She will remain in my memory as a courageous and wise woman with a big heart.  I also remember the elephant quilt she made; she was trying to think of an appropriate name and if anyone knows what she finally decided to name it, let me know.
From Grete Lyndorf–
At my last visit with Gail, just before we left for Denmark August 2012, she told me a bit about her danish ancestors. One was involved with the movement of the Free Schools here in Denmark, and I had hoped one day to be able to be her tourist guide, and show her around. Even though I did not get to spend a lot of time with Gail all together, I was greatly touched by her wonderful personality. In my "system of thoughts and beliefs" we do "go on" after death – and I am sure she is also well taken care of, on the other side, and that our love can still reach her.
From Lis Kroeker–
Where to start when it comes to remembering and honouring Gail? Shall I start with her wicked sense of humour that managed to get at the very heart of whatever was going on? Or the amazing way in which she was able to make sense of science and its connection to development? Or can it be her beautiful and profound gift as an artist? Or perhaps her ability to invite us into friendship and relationship with her without any conditions or restrictions? Gail lived everything that she believed. She did that with colour and energy. Surrounded by books, and articles, and brushes, and paints. I will hold on to her through my memories of amazing conversations that helped me to understand what it means to be human. I will hold on to her as I continue to develop in myself all those gifts that she was able to see and point out to me.
You live on in our hearts, Gail.
From Christine Boecker–
Gail was my mentor while I studied to become a Neufeld course facilitator and parent consultant between 2009 and 2011. Ever since then Gail holds a place of honour in my heart as one of my life teachers.
Years ago, during one of our regular Monday evening calls – it was just before the start of my first 'Power to Parent' course – I said that I felt like an imposter, unqualified to facilitate this course when I was not a shining example of this paradigm myself.
"That's great news," said Gail. "Although I enjoy your strong alpha and your courage to speak your thoughts and express yourself, this shows that you are conflicted, can have those on-the-other-hand thoughts. That will keep you honest." At first I was quite shocked, then it sank in and made sense.
I am so grateful for Gail's wisdom, which supports me in my hours of doubt, and also for her guidance through the facilitator course and my daughter's growing years. She is developing into such a magnificent young lady and I thank Gail for helping me raise her!
We had a beautiful time reminiscing during one of our last visits in late November. While the tears were rolling down my face, Gail was telling me about her family, her parents and how being the eldest of four naturally put her into the alpha role with her siblings. Gail was such a strong, yet gentle and caring alpha – although she didn't suffer fools gladly! Even at this time Gail was organizing her estate, arranging visitors to lighten the load for her brother and sister's care-giving stints, was writing letters to her dearest friend to bridge the looming gap… "Dying is a lot of work," she said, quite matter-of-factly.
While Gail was a devout atheist, I am known to dip my toe into the spiritual world. At first I would attempt to have a discussion about a possible hereafter, and soon learned that this was not a topic for Gail. She coined the phrase "too lightly connected to this earth," which is now a thing in our household. Charles Darwin's Theory of Evolution was much more up Gail's alley.
So imagine my surprise when, the day after Gail's passing my Neufeld Institute Certificate, which is signed by Gail, had fallen off the wall – apparently for no reason. I'd like to believe that it was Gail and her indomitable sense of humour swinging by to say "Adieu."
From María Alicia–
I joined the Advanced Studies in October 2013. I remember Gail finding me on a break, during the Intensive II in Vancouver, and joining me, surprisingly for me knowing who I was, and talking in a very direct way to me, suggesting that I should go further with my studies at the Neufeld Institute. I felt a progressive bond with Gail who was always making me feel that I could fulfill my goals. She was always happy to hear how the Neufeld Paradigm had started to grow in Chile, engaging more and more people. She was also there while I was on my personal shift from my previous vision to this new and so different view of psychology.
Gordon always says that relations are forever and with a person like Gail you feel that that is so strong. I had the privilege to talk to her many times on Skype but I cherish that afternoon at her kitchen having a cup of tea and sharing life with her. She wasn't a psychologist but she was passionate about people and about caring and that afternoon I found myself talking to her, about me and my life, and also knowing more about her life… like the Fox said to the Little Prince, "You tamed me" and that's what Gail did with the persons that she touched with her presence. So I just need to say thanks to you… for giving yourself to others… I will always feel you near and I will be forever grateful because knowing you was one of those unexpected gifts life gives to you from time to time.
Editor's Note: We invite you to share a personal essay or comment about Gail and how she may have touched your life, work, play, creativity, studies, parenting, critical thinking… or anything else — the net she cast was certainly wide! Submit by emailing sara (at) saraeasterly (dot com).
Editorials Written by Gail
For many years Gail served as editor of and contributor to our organization's editorials. She had a sharp mind for the science behind the Neufeld paradigm, along with a love of the writing process and storytelling in its many forms. Links to the essays that Gail wrote for the Neufeld Institute appear below.
I still remember my parents' conversation. I was playing on the living room floor. My ears pricked up when I heard my father saying to my mother, "Well, we want her to have a good Grade One teacher to give her a good start, and Miss Cox is the better of the two teachers." Yay!…
Gail's Artwork and Photos