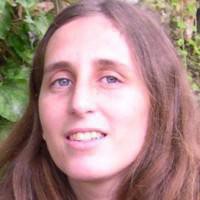 Yael Cohen
Nechalim, Israel
Course Facilitator
Yael Cohen holds a Masters degree in educational consulting and a Bachelors degree in psychology and criminology. She also is a certified drama therapist and studied special education at Beit Berel in Israel. Yael focused her guidance of parents with the Life Center Israel workshops and then went on to study the Neufeld paradigm. She completed Intensive One and Two and is authorized to facilitate Power to Parent, Making Sense of Discipline and Making Sense of Preschoolers.
Yael has twenty years of experience in different educational frameworks, including managing the daycare center in the psychiatric department of Tel Hashomer Hospital, pedagogic management of private kindergartens, kindergarten teacher and daycare manager for preschools. Her experience counseling parents includes individual and group guidance, as well as foster parents.
Yael believes that the developmental-attachment approach to parenting and raising children is the right answer to stable, fulfilling family life and to bring children to their full human potential. She believes that understanding the developmental processes, according to the Neufeld paradigm, opens the door to true change in the way parents raise their children, and in the way that teachers relate to students; leading the way to a world that is more humane and healthy.
Yael gives presentations in aspects of parenting and education in a program for adults who are studying to be group facilitators. She also facilitates the Power to Parent, Making Sense of Preschoolers and Making Sense of Discipline.
Yael lives in the town of Nechalim in the center of Israel. She is married and has seven children.
She can be reached at telephone 054-494-6934
Yael facilitates Power to Parent I: The Vital Connection; Power to Parent II: Helping Children Grow Up; Power to Parent III: Common Challenges; also Making Sense of Preschoolers and Making Sense of Discipline. She offers private consultation to parents.