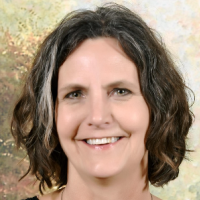 Terry Warburton, MA (Counselling)
Therapist
Carman, Manitoba
Faculty
Course Facilitator
Parent Consultant
Terry is a professional therapist, supervisor and course facilitator who has worked in southern Manitoba for many years. She has worked in a variety of settings with families and youth including resource centres, daycares, youth programs, schools, Public Health and respite foster care. Terry speaks to groups about mental health, parenting and relationship issues. Terry believes that parenting is the most exciting, rewarding and challenging job that there is and so she is passionate about supporting parents and helping them make sense of their children. Dr. Neufeld's approach has had a significant impact on her professional work with families as well as on her own journey of parenting three young adult children. She warmly and sensitively shares her insights with others.
Terry's therapy and consulting work compassionately focuses on helping people make sense of their own behaviour, and that of the children in their care. She has completed the Practitioner Training Program and Faculty Internship through the Neufeld Institute, and is currently a Neufeld Institute Faculty member. She offers parent consulting services from the perspective of this attachment based developmental approach. Terry also addresses the additional challenges that children face when dealing with the separation or divorce of their parents, and the challenges involved in raising children in blended families. Terry offers these services in person, via Skype or by phone.
Terry offers all of Dr. Gordon Neufeld's courses.
Terry speaks to community, school and church groups about parenting, relationship and mental health issues. She also provides professional development for schools, youth agencies and other organizations.
If you or your organization would like to host a course or presentation, or set up an appointment, please contact Terry via the email link on this page.