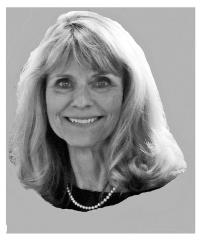 Susan Dafoe-Abbey, BIS, MEd
      Professional Associate of the Neufeld Institute
Registered Marriage and Family Therapist
Guelph, Ontario
Course Facilitator
Susan Dafoe-Abbey is a Registered Marriage and Family Therapist (AAMFT) and is the author/co-author of more than 50 research reports, papers and CDs. Susan has been involved in the development of the Neufeld Institute and served as faculty for a number of years. She continues in her role as Professional Associate of the Neufeld Institute to provide support and consultation to the organization. When time permits, Susan also continues to offer Dr. Neufeld's courses to equip, support and help parents and teachers to make sense of the children in their care. She is a mother of three and an involved grand-mother with her six grand-children.
Susan is available for presentations on a variety of topics of interest to school, mental health, community and social-service agencies and has offered many presentations at a variety of venues in Guelph and Toronto, Ontario. She has worked with five Boards of Education in Ontario helping teachers, educational assistants and administrators to see the children they work with through a developmental perspective. From day-long workshops, to series of weekly seminars, Susan presents material that targets the importance of relationships in learning. She maintains a private practice in both counselling and parent consulting and offers consulting in person, by telephone and online.
For more information please see her website.