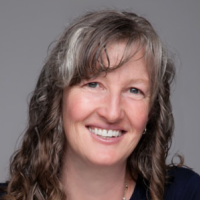 Sara Cole
Parent Coach
Seattle, Washington
Course Facilitator
As an adoptive parent herself, Sara Cole helps other adoptive parents create more cooperation and ease in their homes, while growing deeper, stronger relationships with their kids.
Sara has been passionate about attachment and development since before the birth of her first child in 2000. After several years leading the Seattle chapter of Attachment Parenting International, she discovered and fell in love with Dr. Gordon Neufeld`s attachment-based developmental model. In 2013, Sara graduated from the Neufeld Institute Advanced Studies program, certified as a course facilitator.
Over her 20 years supporting families, she has trained with The Neufeld Institute, Holly van Gulden, and Siegel's Mindsight Institute to name a few. At home Sara
uses the Neufeld model to better understand and
connect deeply with her husband, two young adult children, 5 ducks, one small dog, and a Betta fish named Eleanor.
Sara works with both parents and helping professionals in the adoption and foster community. She offers The Art and Science of Transplanting Children and she also facilitates all three parts of Power to Parent: Power to Parent I: The Vital Connection, Power to Parent II: Helping Children Grow Up, and Power to Parent III: Common Challenges. Beyond regularly scheduled offerings, courses can also be arranged to meet the needs of support groups, organizations, and agencies. Sara would be delighted to provide you with more information: please contact her directly.