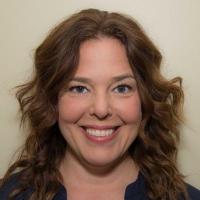 Nina Bregman, M.S.W., R.S.W.
Clinical Social Worker
Toronto, Ontario
Course Facilitator
Nina graduated with a Master's in Social Work from the University of Toronto in 1995. She has been working in the area of attachment since then but really came to understand its preeminence in 2013 when she encountered Dr. Neufeld, first as a mother, to her now almost 15 year old daughter. Nina has been studying the developmental paradigm ever since and she brings this model, and her focus on emotion and relationship, to her clients and colleagues at the Toronto District School Board where she works full-time as a School Social Worker.Nina is certified to facilitate a number of Dr. Neufeld's courses including the Power to Parent Series, Making Sense of Preschoolers, Adolescence, Aggression, Anxiety, Resilience and most recently, The Alarm Spectrum. Nina brings her warmth, and compassion to her parent groups and she enlivens the material through her personal stories and experience.