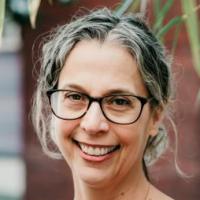 Lisa Weiner, MSN
Parent Consultant
Portland, Oregon
Faculty
Course Facilitator
Lisa Weiner is a nurse practitioner, parent consultant and Neufeld Institute faculty member based in Portland, Oregon. She loves helping parents, teachers and helping professionals make sense of the children in their care through both her classes and her private parent consulting practice.
Since Lisa first found the Neufeld Institute she has immersed herself in Dr. Neufeld`s attachment-based developmental paradigm and has found that it has deeply enriched her parenting, her understanding of herself and other adults, and her appreciation of the wonders of human development.
Lisa's style is warm, supportive and down-to-earth. She is the mother of two boys, ages 13 and 16. She is available for parent consulting in-person and via Skype.
Lisa loves teaching classes to parents, teachers and helping professionals in Portland, Oregon and is available to teach courses and to provide trainings for schools and organizations around the Western United States. For more information about Lisa`s courses and offerings, please visit her website www.handmadeparenting.com