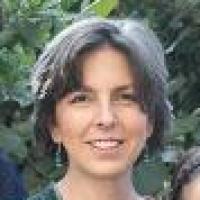 Leigh Bar-Yakov, Psy.D
Clinical Psychologist
Moshav Nes Harim, Israel
Course Facilitator
Leigh Bar-Yakov graduated from the Miami Institute of Psychology with a doctorate degree in clinical psychology (Psy.D.). She works as a psychologist at an adult public mental health clinic in Jerusalem, provides private parental counseling, and facilitates parenting workshops and seminars.She specializes in sexual abuse cases using relational psycho-dynamic therapy.
In the past, Leigh worked with women and adolescents with eating disorders at a residential center and troubled teens in high school. In addition, she facilitated group and individual therapy for outpatient adults with multiple psychiatric and substance abuse issues.
Leigh is available for consultation internationally and in throughout Israel. She lives in Moshav Nes Harim with her husband and four children.
Leigh facilitates Power to Parent l: The Vital Connection; Power to Parent ll: Helping Children Grow Up; Power to Parent lll: Common Challenges. She also facilitates Making Sense of Attention Problems, Understanding Preschoolers, Making Sense of Adolescence and sexuality, Making Sense of Discipline. Leigh provides private consultation to parents both in English and Hebrew.