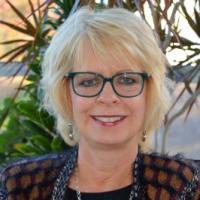 Jane Perkins Love, BA, BEd, MEd, CCC
Certified Canadian Counsellor/ Canadian Counselling & Psychotherapy Association
Parent Consulting Program Graduate
Quispamsis, New Brunswick
Course Facilitator
Jane Perkins Love was first introduced to the work of Dr. Neufeld in 2011 and has been an enthusiastic follower of his attachment-based developmental paradigm ever since. Jane is a certified counsellor with the Canadian Counselling and Psychotherapy Association. When she retired from her full time guidance position at a large elementary school in 2014, Jane opened a private practice in her own home. She enjoys working with parents, children and groups.
Jane completed the two year facilitator training program with the Neufeld Institute in 2016 and is an authorized course facilitator. She offers courses to parents, educators and helping professionals in the greater Saint John area.
Jane recently graduated from the two year Parent Consulting Diploma Program. She is committed to forwarding the attachment-based developmental paradigm of Dr. Neufeld thereby helping others to make sense of children from this perspective.
Jane lives in Quispamsis, New Brunswick with her husband of many years. She is mother to an adult daughter and two adult step-sons as well as grandmother to three boys. When Jane is not counselling, facilitating, or studying, she spends time with family and friends, which quite often involves travelling.
Jane offers the following Neufeld courses in her home and other venues. All courses consist of one hour of video viewing and one hour discussion each week for the duration of the course.
Power to Parent I: The Vital Connection (8 weeks)
Power to Parent II: Helping Children Grow Up (8 weeks)
Power to Parent III: Common Challenges (8 weeks)
Making Sense of Preschoolers (6 weeks)
Making Sense of Anxiety (4 weeks)
Making Sense of Aggression (4 weeks)
Making Sense of Discipline (4 weeks)