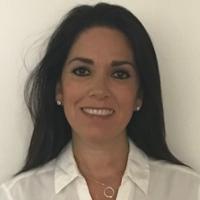 Ivette Garcia Cano Director of the Spanish Program in Florida
, Singapore
Course Facilitator
Ivette holds a Bachelors degree in Pedagogy and a Masters degree in Educational Psychology from Universidad Anahuac in Mexico City. She worked with preschool children for over fifteen years.
Besides her academic background, her deep and "hands-on" experience comes from owning and running a Gymboree Franchise as well as a Day Care Center and Kindergarten with more than 400 children of all ages in combined basis. She has also worked for more than fifteen years as a Parent educator and consultant.
For two years, she was the spokesperson for an early childhood toy company in Mexico, giving lectures about the importance of play in the first years and the importance and role of parental attachment in this developmental stage.
Ivette has been studying and applying Dr. Neufeld's Model since 2007 and she is passionate about sharing it with parents and families. She brings to her courses warmth and empathy; kindly understanding the challenges involved in raising children in today's world.
Family is her life's priority and Dr. Neufeld's model has deeply enriched her life as an individual, a wife and a mother of twins. Now she lives in Singapore with her family and she is Neufeld Institute Coordinator for the Spanish Program in Florida.
Ivette delivers Power to Parent I: The Vital Connection and Power to Parent II: Helping Children Grow Up, Making Sense of Adolescence, Adolescence and Sexuality, Making Sense of Discipline, Intensive 1 and Intensive 2 in Spanish in Florida, USA.