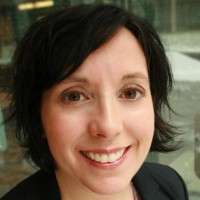 Isabel Melo, MEd, CFT, PST
Couple and Family Therapist, Psychotherapist
Montreal, Quebec
Course Facilitator
Isabel Melo is a licensed Couple and Family Therapist and Psychotherapist in private practice in Montreal, Quebec. She is the owner and director of Couple and Family Therapy Montreal, a multi-clinician relationship centre. She brings an integrated emotionally focused, developmental, attachment-based approach to her work with individuals, couples, parents and families.
Isabel completed the facilitator training program and, as a mother of two children, applies the Neufeld paradigm both personally and professionally.
In her private practice setting, Isabel facilitates: Power to Parent 1: The Vital Connection; Power to Parent ll: Helping Children Grow Up; Power to Parent lll: Common Challenges, as well as Making Sense of Preschoolers.
She also offers individual, couple and family therapy, and parenting consulting.