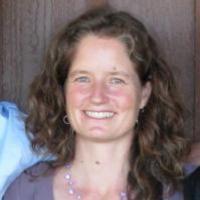 Heather Ferguson, MA, RCCRegistered Clinical Counsellor
Cobble Hill, British Columbia
Faculty
Course Facilitator
Parent Consultant
Heather Ferguson, MA brings compassion, humour and cutting-edge neuroscience to the heroic quest of our time -- how to raise resilient children. Through the lens of evidence-based developmental and relationship theory, she guides parents and professionals to a deeper understanding of the roots of children's challenging and troubling behaviour. Heather is a faculty member of the Neufeld Institute and a Clinical Counsellor who works with adults, adolescents and couples in person and via Skype in her Vancouver Island-based practice. A steadfast advocate for children and the adults who seek to understand them, Heather has a warm and playful approach. Adults leave her courses, presentations and sessions heartened and ready to lead struggling children towards emotional health and well-being.
Heather is a Faculty member and an authorized Neufeld Course Facilitator offering courses throughout Vancouver Island and further afar to parents, educators, helping professionals and care providers. She is able to facilitate all of the Neufeld Institute courses, including:
Alpha Children
Heart Matters: The Science of Emotion
Power to Parent I: The Vital Connection
Power to Parent II: Helping Children Grow Up
Power to Parent III: Common Challenges
Making Sense of Adolescence
Making Sense of Aggression
Making Sense of Anxiety
Making Sense of Attention Problems
Making Sense of Counterwill
Making Sense of Discipline
Making Sense of Preschoolers
Making Sense of Resilience
Preserving Play in a Digital World
For more information about Heather's courses and presentations, please visit her website, www.heatherfergusonconsulting.com.