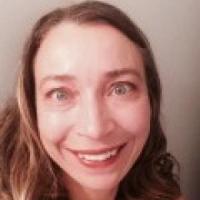 Gabriella Toth, R TCM P, RAc
Registered Traditional Chinese Medicine Practitioner (BC) Registered Acupuncturist (Alberta)
Castlegar, British Columbia
Course Facilitator
Gabriella is a Practitioner of Chinese medicine at a clinic in Castlegar, BC where she works with families and children of all ages looking for alternative solutions to problems with their health.
Gabriella first came across Dr. Neufeld's material in 2010 and has so appreciated the insight it has given her as she raises her 2 young daughters. Dr. Neufeld has very well articulated the science of relationship as it pertains to our children. Gabriella continues to marvel at the depth of this approach as she applies this rich and insightful material to new areas of her life.
Gabriella is an authorized Neufeld course facilitator who offers Neufeld campus courses as well as on location video courses. She is currently the course assistant for Helping Children Grow Up.
She shares her own personal stories to make the material come alive and strives to make the approach clear and understandable. She believes that parenting is the most important and challenging job out there and brings compassion and non-judgement to her participants.
Gabriella is available to provide private courses for small groups (minimum 6) and also regularly schedules courses in the Castlegar area. Please see the Calendar section of this website for details of current offerings.