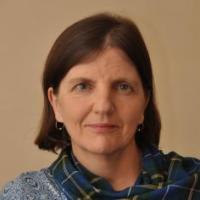 Flora Purcell ,
Family Support worker
Vancouver, British Columbia
Course Facilitator
With a background in nursing, counselling, and group facilitation, Flora provides support and education to parents at the Mount Pleasant Family Centre. Flora is inspired to help parents recognize and satisfy their child`s developmental needs in order to promote healthy behaviour. By giving support to parents, Flora works to help parents feel generous in fulfilling their child`s emotional needs. Sharing in the delight of children`s growth is a daily goal. A native of Vancouver,Canada, Flora has raised two daughters who are now young adults.
The Mount Pleasant Family Centre is a welcoming and supportive drop in for families of young children, located in the heart of Vancouver. In this `home away from home` environment, Flora facilitates the Power to Parent and Making Sense of Preschoolers parenting video courses two or three times a year. Childminding is offered for our daytime courses.