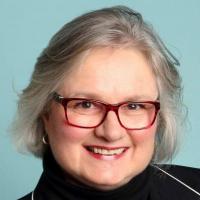 Eva de Gosztonyi, MA Psychologist, OPQ
Toronto, Ontario
Faculty
Course Facilitator
Eva de Gosztonyi is a psychologist who has worked for over 48 years in schools across Canada, including Quebec, Manitoba, northern Saskatchewan and Yukon. For 22 years she worked as the Coordinator of the Centre of Excellence for Behaviour Management, a support to the 10 English School Boards of Quebec, helping them to provide effective interventions for children with behavioural challenges using the Neufeld paradigm. Eva believes that educators can foster the natural processes of development in their interactions and attachments with students in the classroom and in the school. In her presentations Eva weaves together theory and practice; learning and behaviour, to help those who work with children put into practice Dr. Neufeld`s paradigm so that they can most effectively help children and youth become the `best that they can be`.
Eva de Gosztonyi, psychologue, diplômée de l'université Concordia, travaille en milieu scolaire depuis 48 ans partout au Canada, même au Yukon. Pendant 22 ans elle était la coordinatrice du Centre of Excellence for Behaviour Management, offrant du soutien aux dix commissions scolaires anglophones du Québec afin de les aider avec les jeunes ayant des troubles de comportement. Eva croit que les éducateurs peuvent favoriser les processus naturels de développement dans leurs interactions et leurs attachements avec les élèves en classe et à l`école. Dans ses présentations, Eva mêle théorie et pratique ; l`apprentissage et le comportement, pour aider ceux qui travaillent avec les enfants à mettre en pratique le paradigme du Dr Neufeld afin qu`ils puissent le plus efficacement aider les enfants et les jeunes à devenir « le meilleur possible ».

CONSULTATION TO SCHOOL BOARDS/DISTRICTS/DIVISIONS: During the past 18 years, by working closely with a number of School Boards, mostly in Quebec, Eva has come to understand how it is possible for an educational system to integrate Dr Neufeld`s approach in their schools and programs. Eva consults with schools and school boards/districts/divisions or educational systems that wish to develop a plan for implementing the Neufeld paradigm within their building or organization. She has many years of experience in implementing this approach in programmes that cater specifically to students with behavioural challenges, proving that such programs can operate without isolation rooms, time outs, frequent suspensions, or even, reward and consequence systems.
PRESENTATIONS: Eva offers a variety of presentations on topics related to understanding children through the three keys of the Neufeld paradigm: maturation, vulnerability and attachment. She offers these as day-long presentations to both small and large groups. She is also available to present Keynote talks at conferences.
Reaching Troubled Kids
Making Sense of Aggression in children and youth
The Making and Unmaking of Bullies
Understanding the Teen Brain
CounterWill: Why children are oppositional and what to do about it.
Anxiety and Alarm
Parenting in the 21st Century
Tempers, Tantrums and Tears -The Explosive Child
Making Sense of Young Children
Heart Matters: The Science of Emotion