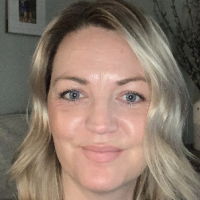 Carmen Daines, BEd
Teacher
Red Deer, Alberta
Course Facilitator
Carmen currently resides in Red Deer, Alberta. Her oldest daughter is attending Dakota College at Bottineau in North Dakota where she is playing college softball and studying to become a nurse. Her youngest daughter is in Gr. 12 and will be attending Seneca College in the fall to play volleyball and study psychology. Carmen is a certified teacher with 12 years experience in the classroom working with students from grades 1-9. Carmen is a grade 1 teacher with Red Deer Public School District. She was introduced to Dr. Neufeld's paradigm fourteen years ago by a fellow colleague and has been profoundly impacted by it both professionally and personally ever since. Carmen is excited to share Dr. Neufeld's insights with fellow educators and parents.
As a course facilitator it is Carmen's goal to share her passion for Dr. Neufeld's material and help parents and educators see children from the inside out.
Carmen is excited to offer courses for parents and educators. Her hope is to help parents and educators to see children from the inside out. She is able to offer courses for private groups of 6 or more participants. Carmen is happy to travel to offer courses in Red Deer and the Central Alberta area. She is delighted to bring Dr. Neufeld`s approach to your community.
Carmen is available to facilitate the following courses:
Power to Parent I: The Vital Connection?
Power to Parent II: Helping Children Grow Up?
Making Sense of Discipline
Carmen looks forward to sharing Dr. Neufeld`s insights with parents and educators. Please contact Carmen to set up a course and time.