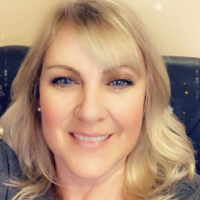 Beth Hachkowski, MA
Registered Psychologist
Red Deer, Alberta
Adjunct Faculty
Course Facilitator
Parent Consultant
Beth Hachkowski has been a Registered Psychologist with the College of Alberta Psychologists since 2000. With over 25 years in the helping profession she has worked in the following roles: Nanny, Behaviour Assistant, School-Based Consultant/Psychologist, Child Protection Supervisor, Youth Residence Clinician, Mental Health Clinic Therapist, Supervisor and Regional Manager. Currently, in Red Deer she has a private practice where she provides parent consultation and counselling to adults in addition to counselling to children and adolescents. Beth also designed and supervises an in-home parent support program for at-risk families in Central Alberta. This program is available to families with Child and Family Services involvement. Beth's areas of speciality include parenting, (including adoption and foster parenting). She offers support with challenging behaviours in children and adolescents, such as aggression and anxiety.
Beth offers a variety of Dr. Neufeld's courses, and is pleased to offer them to parents, professionals, educators/school support staff. Beth brings her professional and personal experience to her presentations, sharing many practical examples which illustrate the Neufeld Approach in everyday situations between adults and the children in their care.
Currently, Beth's part-time private practice is full at this time, so she is unable to take any new clients.