Editor's Note: Mathieu Lyons is on Faculty and also the Director for the Neufeld Institute's French program. We welcome this piece as his first editorial.
This year, my daughter (Emma, four) started her first organized group activity. She requested for many months to attend gymnastics' class, but my wife and I tried to push back as much as we could, knowing intuitively that the social context of a structured group activity with other children, ranging in age from four to six, would be beyond her developmental abilities. Being very sensitive myself, I see my daughter's sensitivity and tender feelings, and know that she can easily be wounded and overwhelmed by her frustration in situations devoid of a caring, in-charge adult she feels closely connected to. However, Emma's desire to venture forth and try new things could not be tamed and we decided to give it a try.
The first week went well. Even if we didn't have much room to meet the instructor and introduce him to our daughter, she quickly deferred to the young man, who easily collected her by making her laugh with a few silly dance moves. The following week, Emma faced many futilities she had little experience with before: waiting her turn, other kids cutting in line, and not being able to accomplish every move successfully. In reaction to these encounters, Emma would sit down and ignore her instructor, scream, or sometimes cry out of frustration. Sitting in the observatory room, my heart would break. Is this too much for my angel? Things were not working in her favor, and it was not easy for me to look from a distance – unable to be that safe place for her to find her necessary tears when facing such futility. I could not help but wonder: Is this a good idea? Should I bring her back?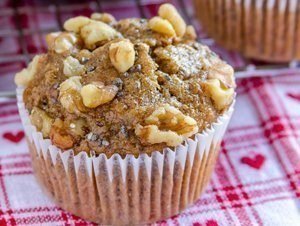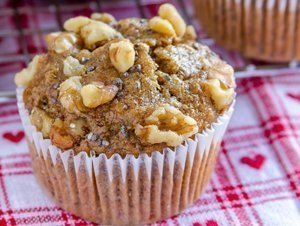 Once the session ended, I had to find my alpha, or confidence, so that I could help guide her in the way she needed. How can I provide for Emma's needs from such a distance? The answer came to me around a warm banana muffin for Emma and a pumpkin spice soy latte for Daddy. Creating a moment of connection where I would engage her attachment instincts toward me using food, and an occasion to be like Daddy by attending my favorite coffee shop, was a great start.
In the middle of a quiet, family-oriented coffee shop, Emma sat down on my lap while eating her muffin and we hugged. There was a very long silence before she finally broke into tears, "Daddy, why are the girls cutting in line? This is not fair.  I can't do the moves Daddy. It's hard.'' In the middle of a coffee shop, I had created a safe place for Emma to cry. Even if many people looked at us from a distance and wondered why this little girl was crying, I was glad to be able to provide plenty of room for her to find her tears about what didn't work that day.
The following week, a little girl pushed Emma intentionally when she was jumping off a structure. Emma looked in my direction through the observatory window. I knew she wanted and needed to cry. Her instructor came over and tried to help her with her feelings but it didn't seem to work. Even if Emma really liked her instructor, her relationship with him was still very new and superficial. Sharing her feelings in that context was probably too much vulnerability to bear. From the observatory, I tried to connect with her but the window between the two of us was keeping us separated during a moment where physical connection was essential. I saw and felt Emma numbing out her feelings, turning around, and going back to join her class. At that point, I realized that our visit to the coffee shop would now be part of a new ritual we would have following gymnastics.
Since that day, before every gymnastics class, I make sure to tell Emma, "After gymnastics, a warm banana muffin is waiting for us at the coffee shop. I can't wait to have that special time with you." Now I realize that my daughter can venture forth, find her opposite feelings about gymnastics, melt her frustrations, and find her tears in a nurturing ritual where it is warm and safe. The answer is Daddy! I am the answer to my daughter, gymnastics, frustration, and tears.