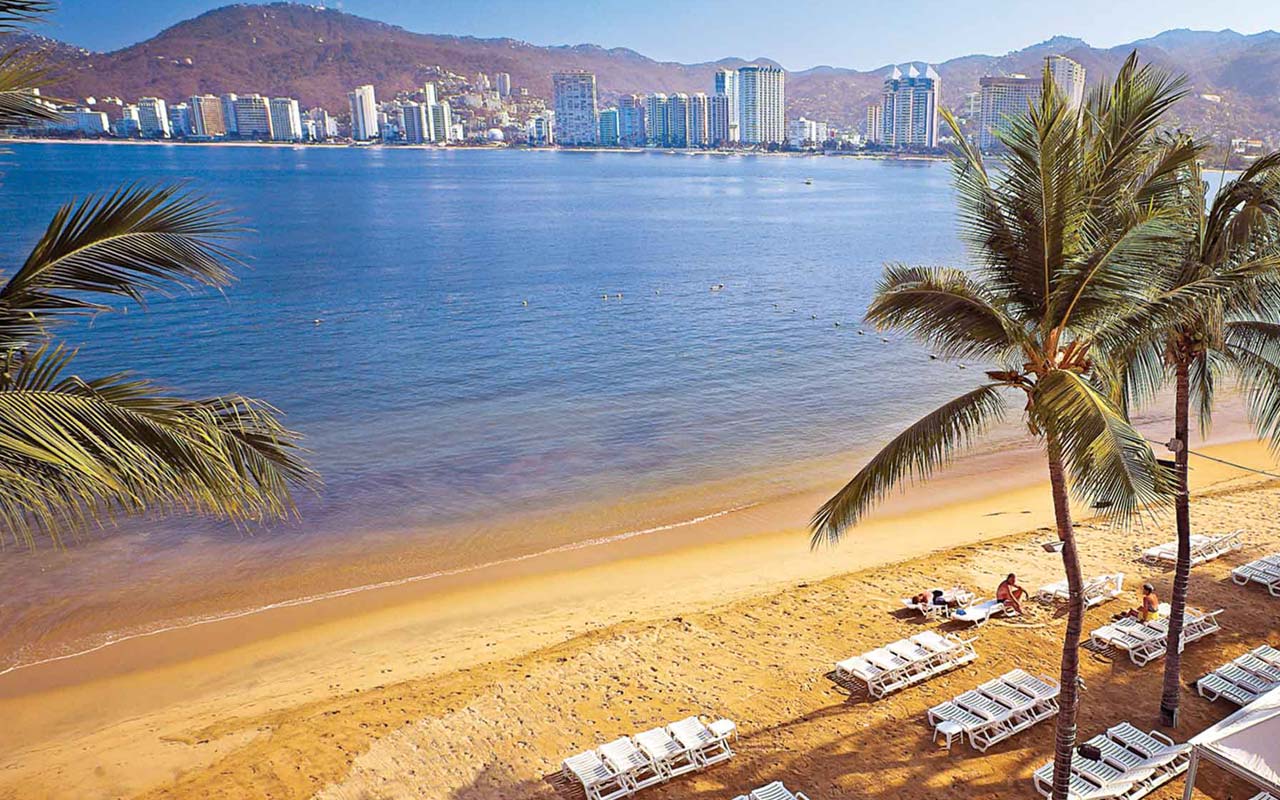 A Four-Day Destination Event on Emotional Health & Well-Being
presented in-person by Dr. Gordon Neufeld
January 20-23, 2020 | Acapulco, Mexico
Acapulco has been one of our favourite venues for holding our week-long Advanced Intensives with Dr. Neufeld. We are changing it up this year, making it a four-day event with Dr. Neufeld rather than five, and opening it up to all who are interested, regardless of previous exposure to Neufeld Institute courses or material.
The topic is 'emotional health and well-being' as this is the heart of the matter for all of us, children and adults included. Most of Dr. Neufeld's presentations and courses have this as a theme or at least a sub-theme, but in these seminars, Dr. Neufeld will distill the issues of emotional health and well-being to their essence and share his latest reflections and insights on the subject. He will particularly highlight the role of feelings, relationships, and emotional playgrounds in ways that will have practical implications for both adults and the children they are responsible for.
Regardless of whether one is a seasoned student of Neufeld Institute courses, or brand new to his formulation of the issues, Dr. Neufeld promises to have something fresh and meaningful for everyone. Advanced students will know that Gordon's thinking keeps evolving and he consistently reveals yet another angle for looking at familiar dynamics and phenomena. What this event will also offer is a more relaxed setting for contemplating this material. In addition to providing this opportunity for the well-versed, we are also hoping this will provide dedicated students of Neufeld's approach with an opportunity to bring a partner or friend that they would like to share the material with.
Suitability:
We are hard-pressed to think of anyone this would not be suitable for. The subject should be central to the concerns of every parent, grandparent, teacher and helping professional. It also should be a primary concern with regards to ourselves and our loved ones. There will be practical implications for all, fresh insights for seasoned students, and some surprises for the mental health professionals. The studious will be given much to contemplate and the restless will also be released by 1:30 pm to eat and play. What more could one ask for?
Optional Preparation:
Although there are no prerequisites to participate in this Acapulco Event, we would recommend some form of initiation into the material for those with no previous exposure. Some options include Dr. Neufeld's book Hold On To Your Kids or Dr. MacNamara's book Rest, Play, Grow: Making Sense of Prechoolers. Some free videocourse material on the Neufeld Institute website includes Relationship Matters and the Roots of Attachment. Although some preparation could enrich the Acapulco experience, it is not at all mandatory or necessary. In our experience, Dr. Neufeld's insights never fail to inspire. His language is amazingly accessible and requires no previous education in psychological constructs.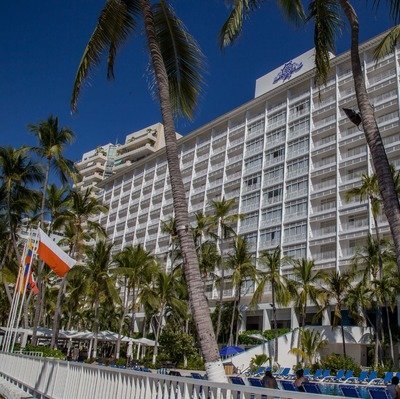 Acapulco as a venue:
The venue is a classic-style all-inclusive ocean-side hotel with an attractive beach, gorgeous weather and a delightful staff. There is something for everyone's palette and the opportunity to mix and mingle with other participants or to find one's own corner to retreat to.
Our air-conditioned meeting room has seats to comfortably accommodate 80 participants. Each day begins at 8:30 am and ends at 1:30 pm – just right for a late lunch, followed by a little siesta by the pool and the rest of the day to relax!
Please be advised– if coming from Canada – that some travel advisories could exist. In our experience, any travel warnings regarding Acapulco do not apply to the tourist side of town but rather to the other side of the hills. We do not, therefore, advise coming to Acapulco with the thoughts of making it a launching point for exploratory excursions into unfamiliar territory.
Event Fees & Registration
$695 CAD Early Rate until October 15, 2019
$770 CAD Late Rate starting October 16, 2019
JANUARY 11, 2020 – REGISTRATION IS NOW CLOSED.
The full fee is due at time of registration. This fee includes guest access to our Virtual Campus, classroom lectures by Dr. Neufeld, course material, and refreshments. Travel and accommodation expenses are not included (see below).
Due to the nature of destination event planning, early booking is necessary. Participants may cancel their registration until November 15, 2019. A $40 administrative fee will apply. Cancellations received after this date are not eligible for refunds.
Travel
Travel arrangements and expenses are the responsibility of the participant. All participants should check their home country's travel requirements and advice for travel to Mexico. Most flights to Acapulco require a transfer in Mexico City. Book your flights early for the best rate. For non-Mexican citizens, be sure to safeguard your portion of the Mexican Customs form you fill out on the plane as it is required to exit the country.
Upon arrival in Acapulco, arrange for your transfer to your hotel ONLY with an authorized taxi stand inside the airport. Hotel Elcano is in Zone 2, approximately a 30-minute drive from the airport.
Accommodation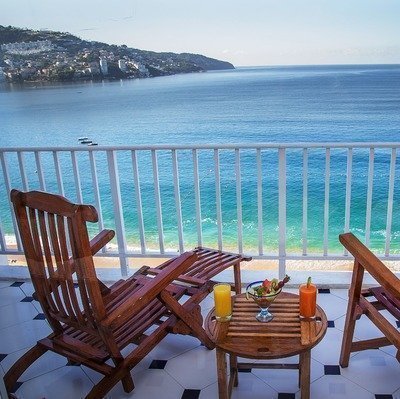 Accommodation arrangements and expenses are the responsibility of the participant. We recommend that participants stay at the course venue, Hotel Elcano. It is a quiet and restful all-inclusive beachside hotel favoured by Mexicans and with a reputation for good food and service. All rooms have an ocean view just like this picture on the right. Hotel Elcano is located at Av Costera Miguel Aleman 75, Acapulco, Gro. Mexico CP 39690.
Neufeld event participants are eligible for a special all-inclusive package at Hotel Elcano, which includes daily accommodation, three meals and most drinks. From our past experience at Hotel Elcano, we definitely recommend this option. Their restaurant offers an excellent variety of plentiful and delicious food. Mealtimes have always been one of the highlights of our visit.
Special All-Inclusive Package Rate for Neufeld participants:

1979 MXN Pesos Single Occupancy per day (approximately $131 CAD)
2697 MXN Pesos Double Occupancy per day (approximately $179 CAD)

The CAD $ rate is approximate due to exchange rate of the day. Please use the MXN Peso rate to convert to your country's currency.
SEE RESERVATION INSTRUCTIONS BELOW.
Travel websites or the hotel's online booking option may list less expensive rates per day but those rates do not include the all-inclusive package. Those who prefer to opt out of meals and drinks may wish to explore alternative means of reserving a room at Hotel Elcano or elsewhere.
Other hotels nearby include the Grand Hotel Acapulco, One Acapulco, and the Acapulco Malibu. We recommend Hotel Elcano as the first option.
For the English translation of Hotel Elcano's website, click here.
Reservation Instructions for Hotel Elcano:
Reservations must be made by phone or email to qualify for the special all-inclusive Neufeld rate. For either reservation option, mention that you are part of the NEUFELD group, using code INSTITUTO NEUFELD.
To reserve by phone, call ONLY between 9:00 am to 6:00 pm Central Daylight Time, asking for Andrea Antonio or Rosario Rodriguez.
FROM MEXICO 018000907500
FROM USA 01 877 260 1765 or 011-52-744-435-1500
FROM CANADA 01 800 917 4901 or 011-52-744-435-1500
FROM EUROPE 00 52 744 484 70 84 Or 00 52 744 4 35 15 00 ext. 1183
To reserve by email:
reservaciones@elcano-hotel.com directed to Andrea Antonio or Rosario Rodriguez.
Contact Us
Questions? Contact our Event Registrar by email or call 604-263-4278.