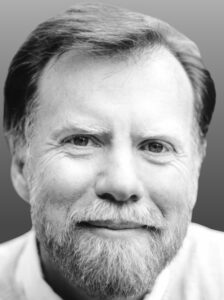 Before he retired, Dr. Gordon Neufeld had accumulated more than 40 years of experience as a clinical psychologist with children and youth and those responsible for them. A foremost authority on child development, Dr. Neufeld continues to be an international speaker, a best-selling author (Hold On to Your Kids) and a leading interpreter of the developmental paradigm. Dr. Neufeld has a widespread reputation for making sense of complex problems and for opening doors for change. While formerly involved in university teaching and private practice, he has devoted the best part of the last two decades to creating courses for parents, teachers and helping professionals. These courses are offered primarily through the Neufeld Institute – an online educational institute and world-wide charitable organization devoted to applying developmental science to the task of raising children. Dr. Neufeld's lifes work has been to help adults provide the conditions for children to flourish. He is a father of five and a grandfather to seven.
Biographical highlights
received his undergraduate degree from the University of Winnipeg and graduate degrees from the University of B.C. His doctorate was received in 1975 for study and research in the fields of clinical and developmental psychology. He received distinguished awards for both his academics (Governor General's Medal) and his doctoral research (BC Psychologists Award).
taught highly popular courses in personality theory, developmental psychology and parent-child relationships at the University of British Columbia for almost 20 years. This broad exposure to academic theory and research provided a strong foundation for ultimately forming his own comprehensive theory of human development.
worked in forensic psychology for several years, specializing in the area of violent young offenders. His immersion into a culture of aggression and violence propelled his attempts to make sense of this dark dynamic from inside out and ultimately resulted in a ground-breaking theory of aggression.
worked as a therapist and consultant for 40 years (now retired) pioneering the parent consulting approach to the treatment of children. This approach focuses on helping parents become the answer to their children regardless of the origins of the troubling behaviour. The parent consulting approach puts parents back into the driver's seat with regards to their children. He now trains other therapists in this treatment modality.
authored (with the help of his colleague Gabor Mate) the best-seller Hold On To Your Kids in 2004, published by Knopf Canada and then Random House of New York. The book is about the pivotal role of the child's relationship to the adults responsible for them, both for the healthy development of the child as well as for the ease and effectiveness of raising the child. The book was re-released in 2013 with two added chapters on raising children in a digital world. This book is now published in over 15 languages.
developed a comprehensive theory of how children come to realize their potential as human beings and of the role of adults in this process. This theory builds on attachment and developmental science and explains problems and phenomena that could not otherwise be satisfactorily explained, including aggression, shyness, bullying and counterwill. This life's work is referred to by others as Neufeld's attachment-based developmental approach.
received the Circle of Courage award in 2006 from Reclaiming Youth International for speaking out concerning the pivotal role of relationship with regards to the care and education of our children and youth. The Circle of Courage was also awarded in recognition of the congruence of Neufeld's attachment-based developmental approach with the core aboriginal values of belonging, generosity, mastery and independence.
launched a personal internship program in 2006 after being persuaded by a growing group of educators and helping professionals who wanted to study more intensely with him. This program became the Neufeld Institute (registered in Canada as a nonprofit charitable organization) and has grown to span seven languages and now includes training programs for those who wish to facilitate his courses and for therapists seeking support in applying this approach through parent consulting.
created over twenty-five courses that make sense of children to the adults responsible for them. Some of these courses are being taught in universities and many of these courses are being translated into different languages. Through the Neufeld Institute, these courses are available through online technology to educators, helping professionals and parents throughout the world.
Overview of speaking engagements
has addressed issues related to child development and well-being to numerous congresses and international events overseas, including Japan, Mexico, Israel, Sweden, Russia, Ukraine, Portugal, Germany, Austria, Switzerland, Belgium, Poland, New Zealand, and the European Union
has provided keynote addresses to a wide spectrum of education conferences, early childhood education conferences, and daycare conferences throughout Canada and the United States
has provided extensive professional development as well as in-service training for educators across Canada as well as in the United States, Germany, Mexico, Sweden, Finland and Poland
has been involved in various aboriginal communities in Canada ( eg, Woodlawn Cree, Stein Valley Nlakapamux, Haida Gwaii, Cowichan Tribe, Squamish Nation, Inuit of Nunavut)
has provided extensive and intensive professional development to physicians, pediatricians, therapists and mental health professionals in Canada and the United States
has provided extensive professional development to the foster and adopt communities throughout Canada
Some keynote addresses at national conferences and international events:
series of public events in Sweden and Denmark (Fall of 2015)
series of public addresses and events in Auckland and Christchurch (New Zealand November 2015)
International Conference on Infants and Toddlers (Tulsa, Oklahoma, 2015)
National Conference on Education and Mental Health (Winnipeg, Canada, 2014)
The United Nations sponsored European Conference on the Family on the 20th anniversary of the UN declared international year of the family. (Stockholm – October 2014)
series of public addresses and events in Europe and Russia (Sept-Oct 2014)
National Conference for Canadian Private Schools (Victoria, Canada, 2014)
First Nations Schools Conference (Richmond, Canada, 2014)
National Conference for Boys and Girls Clubs Leaders of Canada (Vancouver, Canada, 2013)
National 'Psychology Outside the Box' Conference (Ottawa, Canada 2013)
Parent Conference at the Omega Retreat Centre in New York (2013)
International Conference on Brain & Development (Vancouver, Canada, 2013)
Seminar on Attention Problems for Swedish Public Television (Stockholm, Sweden, 2012)
Address on Children's Well-Being to a working group at the European Parliament (Brussels, Belgium, 2012)
First Global Conference on Home Education to participants from 26 countries (Berlin, Germany 2012)
Fourth Worldwide Meeting on Human Values to audience of 7,000 and participants from 116 countries (Monterrey, Mexico, 2012)
Congress on the Freedom of Education in Germany and Europe – on the invitation of the Friedrich-Naumann Foundation (Berlin, Germany, 2011)
European Symposium on Youth Delinquency – at the Federal State Parliament of Saxonia (Dresden, Germany, 2011)
Swedish conference on education organized by HARO (Stockholm, Sweden, 2010)
International Congress on The Child & Society (Dusseldorf, Germany, 2010)
European Commission on the Family – visiting keynotes on Family Relationships and Children's Well-Being to representatives of the 27 EU countries at the Family Platform EU Conference (Lisbon, Portugal, 2010)
Series of public addresses and events for educators in Mexico City and Monterrey (Mexico, 2010)
Address at University of Bremen on "The Socialization Question: democracy, individuation and parenting" (Bremen, Germany, 2009)
Swedish conference on adolescent health and wellbeing sponsored by HARO and opened by the Swedish Minister of Public Health (Stockholm, Sweden, 2009)
Canadian National Montessori Conference (Vancouver, Canada, 2009)
International Conference on Attachment at the Johann-Wolfgang Goethe University (Frankfurt, Germany, 2007)
California Homeschooling Conference (Sacramento, California, USA, 2006)
National Canadian Education Conference (Vancouver, Canada, 2006)
International Conference of La Leche League (Washington, DC, USA, 2005)
National Conference of Parent Educators (Ottawa, Canada 2004)
First National Symposium on Bullying (Ottawa, Canada 2002)
Educational symposium on the state of education in Japan (Nagano, Japan, 2001)
International Counselling Congress (1996)
First National Symposium on Youth Violence (Ottawa, Canada, 1994)
Educational symposium on the developmental approach to education (Portland, Oregon, 1994)
WONCA World Conference on Family Medicine (Vancouver, Canada, 1992)
Overview of theoretical approach and contributions
Dr. Neufeld is widely considered to be a leading interpreter and communicator of the developmental approach. He provides a comprehensive model that has evolved from years of synthesis and distillation. The result is an integrated developmental approach rooted in depth psychology, grounded in the developmental paradigm, saturated in attachment theory, congruent with current neurological research, and honed by over 40 years of professional practice, parenting and personal reflection. In a world of fragmented knowledge, esoteric terminology, strategies divorced from their philosophical moorings, and a smorgasbord approach to treatment, Gordon Neufeld is a welcome relief. His integrated developmental model is a refreshing alternative to the current cognitive behavioural fare as well as to the medical 'disorder' approach. His model has clear and profound implications for parenting and teaching as well as treatment. In the words of one fellow psychologist, "the uniqueness of Gordon is that in a day of focusing on the superficial and specializing in the specifics, he goes for depth and the big picture. He leads us to a way of thinking and seeing that penetrates to the very essence of things and then opens doors for change."
developed groundbreaking theories of aggression, counterwill, bullying and anxiety that have received national and international recognition
developed a comprehensive theory of attachment that includes six stages in the development of the capacity for relationship, the construct of polarization that explains both shyness and defensive detachment, and an understanding of the alpha/dependent dimension that explains a host of phenomena including bullying and the increasing prevalence of difficult-to-parent alpha children. His model of attachment is universal in both its application (adults as well as children) and implementation (school as well as home). Although this model was inspired by the pioneering work of early attachment theorists such as John Bowlby, Konrad Lorenz and Harry Harlow, it also is informed by other theories of human togetherness as well as by current brain science and the physical sciences where the drive for proximity is also preeminent. Students find Neufeld's model of attachment highly congruent with their own cultural traditions, providing the conceptual underpinnings to their natural intuition. They also find his model refreshingly devoid of the esoteric language that tends to plague the discipline, often rendering it inaccessible to the adults most in need of a consciousness of attachment and a language of relationship.