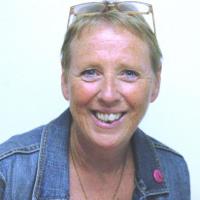 Syd Bosel
Family Support Worker
Comox, British Columbia
Course Facilitator
Syd's career path totally changed direction after having children. She has facilitated parent support groups since 1993, largely for non-profit Family Support Programs in Vancouver. Syd completed the `Counseling Skills` program at VCC in 2005. She is a Regional Facilitator Trainer of the "Nobody`s Perfect" parent program and actively facilitates parent groups. Syd develops and facilitates training workshops for staff and volunteers of Family Resource Programs. In 2018, Syd became a Foster Parent Support Worker, specializing as an `FASD Key Worker`. Since moving to Comox in 2020, she now focuses on facilitating support groups and delivering workshops for parents.Syd has been a Neufeld course facilitator since 2013.
Syd specializes in working with the parents of children aged newborn to 6 years old. She has training in supporting Foster Parents with children with FASD and other complex disorders.
Syd is authorized to facilitate the following workshops;
Making Sense of Preschoolers
Making Sense of Discipline
Power To Parent I: The Vital Connection
Power To Parent II: Helping Children Grow Up
Power to Parent III: Common Challenges
Syd is available on contract, to run any of the above workshops in evenings and some weekdays. She can do groups or individual support.
She can be reached directly at 604 612 4237 or at sydbosel59@gmail.com
Feel free to call to arrange groups or one-one support.