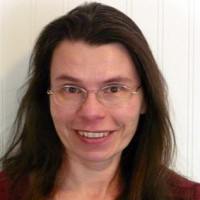 Elisabeth LexowMentoring Coordinator
Whitehorse, Yukon
Course Facilitator
Elisabeth is an authorized Neufeld Course Facilitator and Equine Facilitated Learning Facilitator. She is currently employed by Big Brothers Big Sisters of Yukon, Whitehorse.
Elisabeth has worked with high needs children and adolescents in an Equine Assisted Setting for several years and also consulted with parents and other adult caregivers individually to help them make sense of children from the inside out. Elisabeth is currently working as the Mentoring Coordinator for Big Brothers Big Sisters of Yukon. She feels passionate about bringing caring adults into the lives of children and youth and working as a team with families and mentors.
Elisabeth is the mother of one delightful son, and Dr. Neufeld's approach has had a big impact on her own journey of parenthood and home schooling.
Elisabeth keeps deepening her understanding of the attachment-based developmental approach of Dr. Neufeld with ongoing training in new courses.
Elisabeth is an authorized Neufeld Course Facilitator and offers the following courses for the public, agencies, private groups and schools:
Power To Parent I: The Vital Connection, Power To Parent II: Helping Children Grow Up, Power To Parent III: Common Challenges

Making Sense of Adolescence

Making Sense of Aggression

Making Sense of Play

Making Sense of Discipline

Adolescence and Sexuality