As we collectively grieve the death of faculty member Gail Carney, we continue our series of personal stories and anecdotes to share glimpses into the impact she made on her colleagues and friends.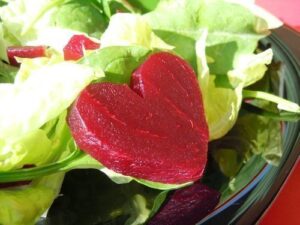 During my first two visits to Vancouver I enjoyed the honour and fun of staying at Gail's house. The first time she even gave me her (and her cats', who didn't really accept that strange change!) own sleeping room to sleep in her bed. She tolerated with humour my raw food experiments in her garden, showed me her art works, and discussed with me all aspects of driving a Volvo car (and very many other things). I accompanied her to her special swimming training every morning, she lent me a wonderful diary of Charles Darwin's wife — and I managed to send it back to her as soon as I had finished it because it was very important to me to show her my reliability.
She hoped to visit me back in Germany as soon as her feet and leg would serve her better again. This was never to happen.
I was deeply impressed by her openness and warm humor, together with so much self-reflectedness and straight sincerity. I'll never forget how I once, in the midst of my divorce turmoils, showed up for a faculty master class and she said with her unique voice and tone, "Oh, Dagmar, what a rare guest!" She was right, of course, and her remark was honest — a cue for me and at the same time full of humour and without any judgment.
I very much loved her sharp intelligence and comprehensive knowledge and literacy, her independent thinking, together with her rare self-irony and readiness to take nothing for absolute, not even her own convictions. She had an intense interest in other people's life, thoughts, feelings, and the dynamics of all of it. She wasn't euphemistic at all, except in an ironic way. I am grateful that I have known her.
Editor's Note: A scholarship fund has been established in Gail's memory. For more tributes to Gail, links to some of her art and her writings, and information about the Gail Eleanor Carney Scholarship Fund, please visit our Gail Remembered page.